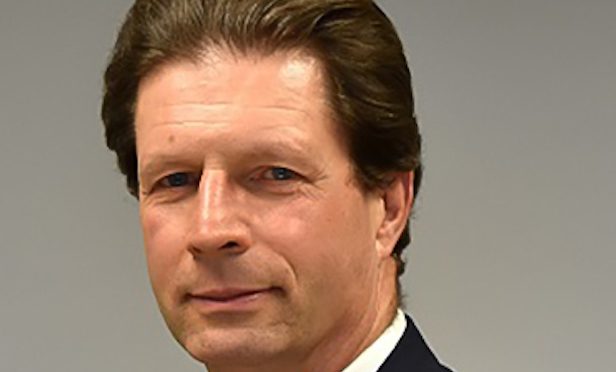 FLORHAM PARK, NJ—Lease deals by quality retailers and logistics companies have led to very tight market conditions in key industrial markets in the Garden State, as well as increased rental rates, according to a report released by commercial brokerage firm Transwestern Commercial Services.
Transwestern reports that average asking rents for industrial space in New Jersey rose to $8.59-per-square-foot, marking the largest quarterly increase since the fourth quarter of 2018.
The industrial market enjoyed a 6.8% increase in rents year over year in the third quarter. The greatest increases in rent were in the Hudson Waterfront, Route 280/Suburban Essex, and Route 46/23/3 submarkets. Overall market rents have increased nearly 30% over the past three years, with all but four of the state's 21 submarkets seeing an increase of at least 10%. Throughout the state, nearly one-third of submarkets averaged rents higher than $9 per square foot, Transwestern reports.
"We are continuing to see remarkable interest for high-quality industrial space, and skyrocketing rents in several of the state's key submarkets are a result of the insatiable demand in the market," says Jeffrey Furey, managing director at Transwestern. "We expect that future absorption numbers will remain strong, especially in Central New Jersey, when tenants that pre-leased space take occupancy in newly developed properties."
Matthew Dolly, director of research for Transwestern's New Jersey office, adds that developers continue to search for new industrial sites in New Jersey, noting that at present there is less than 5 million square feet of industrial product under construction—the lowest level the state has seen in more than three years.
"We should expect to see a strong holiday shopping season ahead, and as e-commerce takes an even bigger chunk out of total retail sales, this will only continue to fuel further growth in the warehouse sector for the next several quarters," Dolly adds.
The report notes that sustained occupancy increases in Central New Jersey were led by the Exit 11/Perth Amboy/GSP, Exit 8A, Route 287 West, and Somerset submarkets. In Northern New Jersey, velocity picked up farther west of the Turnpike in the Bergen Central and Morris East submarkets. Less than 3% of inventory at the Port of New York and New Jersey remains unoccupied, as cargo volumes continue to set records.
The top three leases in the third quarter totaled more than 3 million square feet. Home Depot committed to 1.3 million square feet in Perth Amboy at the former Gerdau Ameristeel manufacturing property. Amazon added nearly 900,000 square feet to its New Jersey presence at a new development in Somerset and a space formerly occupied by Coca-Cola in Moonachie, while Barnes & Noble Distribution renewed its 1.1 million-square-foot lease in Cranbury.