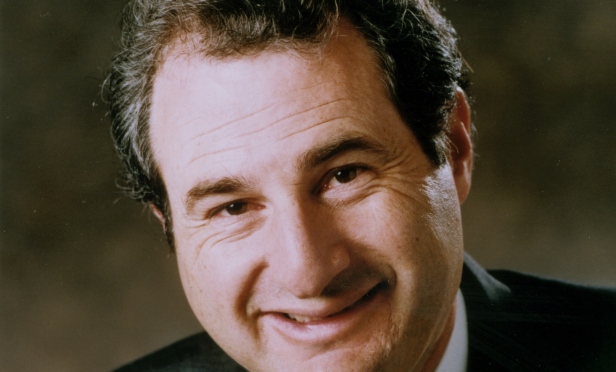 SAN FRANCISCO—Will there or won't there be a recession in the next two years? This was the big debate at the National Association of Realtors conference and expo at Moscone Center last week.
In the commercial economic issues and trends forum session, Ken Rosen, chairman of the Berkeley Haas Fisher Center for Real Estate and Urban Economics, professor emeritus at Berkeley's Haas Center and chairman of Rosen Consulting Group, a real estate market research firm, squared off with Lawrence Yun, NAR chief economist, with differing views about that question. The session covered commercial market trends, where the economy is heading in 2020 and what this means for commercial real estate.
Rosen began by indicating that the sea change in macroeconomic policy, i.e., the current trade war with China, is having an impact, along with a number of tech companies showing revenue but no profits, manufacturing in decline and many countries in recession. He added that rent control, and the impeachment and election uncertainty are also factors.
"If we're smart, we'll get a truce with China and move on," Rosen said. "As for the tech companies, many are likely never to make money."
However, interest rates are fairly low and the country is recording good economic growth. One of the top indicators, jobs growth, is at 1.9%, with Dallas leading the way in the top spot, followed by San Francisco at number four. He added that tertiary cities are also very livable.
"With that said, the bottom 60% are not seeing wage growth," Rosen said. "And growth is slowing, so I foresee a recession in the next two years. Also, we have a $1.1 trillion budget deficit along with spending, which is not sustainable. I'm very worried that we're ignoring this."
He said while the Fed is pouring money into the system for cheaper debt, central banks should let rates go to normal levels.
As for the commercial real estate markets, cap rates are at all-time lows for all product types except retail, Rosen observed. Industrial returns are 14.3% while all other returns are in the 4 to 5% range. Rents are rising with interests rates and absorption is normal for all property types.
"Office has very good demand but vacancy is flat because less space is required per person and co-working is playing a role," Rosen said. "But we've seen the WeWork business model is not a good one."
Industrial absorption is the lowest in 50 years and below 5% vacancy in the whole country.
"As for retail, Millennials don't go to department stores," he predicts. "Sears will go away in three years."
Yun shared Rosen's skepticism of tech, saying everyone is looking for the next Apple or Google.
"Any time interest rates are low, people bet on tech and they may lose their shirts," he observed. "And, the stock market fluctuates with Trump's tweets."
But he was more optimistic than Rosen with regard to a possible downturn.
"There are better prospects for global economic growth," Yun said. "We are in our 11th year of expansion, so surely we are due for a recession? But, if other countries are going down, it will be important for the US to grow."
He shared the current differences with the 1970s, another significant US recessionary period. Oil prices went up, the Fed raised rates and there was too much borrowing. This is not the case today, Yun said.
The NAR economist did point to a contraction in investment spending but indicated that companies are not spending because of the Chinese trade war. He predicted modest growth in 2020 if a trade agreement is reached.
Although investor, consumer, government and commercial real estate spending are slowing, Yun pointed to payroll growth which is the highest in the South and West. In addition, commercial real estate price appreciation is easing, except for prices in major markets, i.e. Washington, DC, San Francisco, Los Angeles and New York, which are picking up. And, construction is booming in the South, especially in Arkansas, Texas, New Mexico, Arizona and Nevada.
"More building usually means no recession, so I predict 12 consecutive years of expansion," Yun said. "And, maybe there will be no more rate cuts this year so the Fed remains neutral because of the election next year."