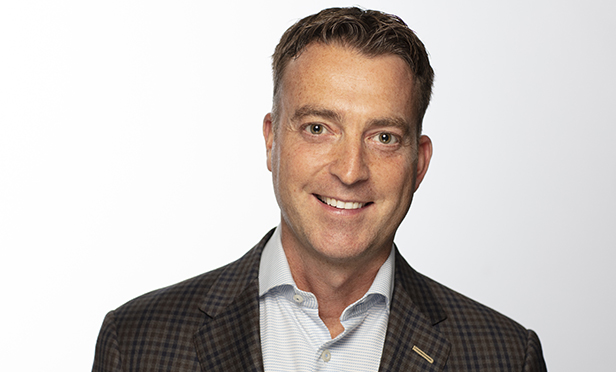 NEW YORK CITY — Here are two interesting fun facts to chew over, ripped from the pages of a recent 1,000-worker survey sponsored by Hana, the flex-space provider launched last year by CBRE:
Fun Fact #1: "Among professionals, 70% said the flexibility to work remotely is a must-have when considering a new job."
Fun Fact #2: Eighty-three percent of those responding to the survey "say they enjoy going to the office to accomplish work-related goals."
What does this boil down to? "A lot of people think flexible space is the disruptor, but it's really just the solution to what more employees are asking from their employers," says Andrew Kupiec, CEO of flex-space provider Hana, a CBRE company. "This is about a fundamental shift in corporate strategy."
That push has exploded the flex market, from its beginnings in the 1980s, when co-working was a solution simply for startups, "into addressing a broader need of consumer demand," says the CEO, "and that's where it intersects with larger, Fortune 1000 enterprise organizations.
"Roughly 34 million employees are part of a Fortune 1000 company," he says. "That's a huge population, and they're looking at flexible options to adopt better real estate strategies, beyond just shorter lease terms. It's really about Hana providing the ability to deploy a better experience overall."
In fact, Kupiec tells GlobeSt.com, "Our research shows that the flex space market is estimated to grow five to ten times what it is today." With a current base of two percent of the total global class A market, "On the small end that growth will be 10 percent globally."
Hana, he says, is positioned to capitalize on that growth. With a typical unit size hovering between 40,000 and 60,000 square feet, the firm is looking to spread its footprint both stateside and in Europe in 2020.
Specifically, he expects to see flags planted throughout the Northeast, "from Boston to Washington, DC," and throughout the West Coast. Globally, 2020 will also see new offerings in the UK, Madrid and Paris. Longer range, he says Hana will create partnerships in Asia Pacific.
As Hana continues to build its footprint (units recently opened in Dallas and London with more coming soon in Irvine, CA and additional London locations) it does so, Kupiec explains, with a specific value proposition: leveraging the experience of CBRE to partner with its landlords. "With Hana as part of CBRE," he says, "we can work with landlords in exponential capacities in various relationships. We're seeing a strong value in integrated services. That might mean a corporate occupier who's in permanent space taking advantage of Hana meeting space or our food and beverage service.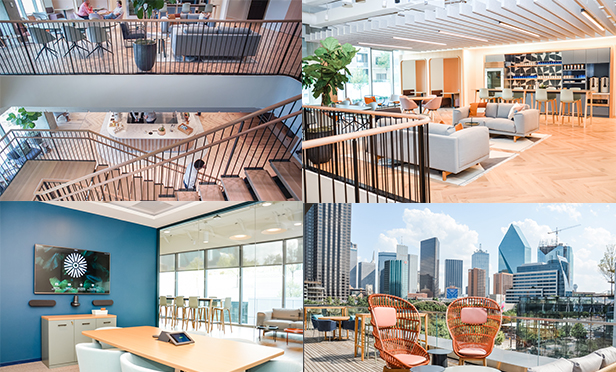 "From day one, we've been leveraging the power of CBRE and integrating flexible deal structures and partnerships with owners. In some cases, we're both putting in capital and aligning our interests in the portfolio's operating model. That's very different than most of the third-party coworking models out there. We're looking to help owners monetize their space, and be a feeder of high-growth and enterprise companies for assets and portfolios. Hana backed by CBRE has decades of expertise in all different aspects of commercial real estate, including the ability to provide flexible space and shorter lease terms. That's where we're seeing the adoption take place."
For the landlord and the enterprise occupier, it all comes down to experience. "When you combine the flexibility to be productive along with access to amenities, you've created a great work experience," he says. "Overall, we think it's a great way to activate space and the true the asset, providing owners and occupiers overflow options, meeting and event spaces and even expanded catering, food and beverage solutions."
It's a void he says Hana is filling. According to the survey, 78% of employees said the presence of workplace perks in the office made them more likely to see themselves working at the same company in five years. But one in five workers has no access to such amenities. Hana, he says, can close that gap.
This combination of service integration, experience and flexibility are a winning formula, he believes. "That is what will drive market growth," he concludes.