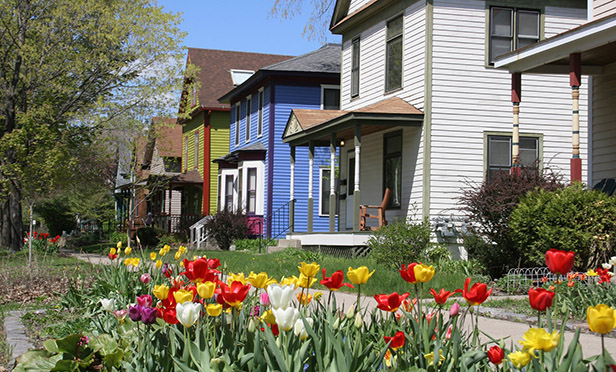 ARLINGTON, VA—In late October, the Minneapolis City Council voted to adopt the city's 2040 plan, which will eliminate single-family zoning policies, a move The New York Times called "simple and brilliant." The country's major housing affordability problem and other key issues could be much better addressed if more municipalities would follow suit and recognize the tremendous impact of the apartment industry, asserts Greg Brown, SVP of government affairs for the National Apartment Association (NAA).
"If we got communities more invested in the benefits of apartments and seeing how they can help alleviate this housing affordability gap, we'd be in a much better situation," he said. "Localities really need to look at their own processes—and they're getting better at this—for approving a new development, the impact fees they impose and the political forces, such as NIMBYism in various communities, and start to find a way that can enable greater apartment development to occur."
Another thing for policy makers to consider: apartments are an economic engine, contributing more than $3.4 trillion annually to the national economy. A new Hoyt Advisory Study commissioned by the NAA and National Multifamily Housing Council (NMHC) found that apartment resident spending contributes $3.0 trillion to the US economy, while operations add $175.2 billion, new construction $150.1 billion, and the renovation and repair segment chips in $68.8 billion.
"There's a misconception sometimes that apartments take more than they give, so to speak," Brown said. "We're actually giving a lot, both in terms of the economic contribution but more directly the amount of tax dollars derived from apartment communities, which is very significant."
The multifamily construction industry has ramped up its activity, going from 129,900 completions in 2011 to 346,900 in 2017. Even with that substantial increase to meet the unprecedented demand for apartments in this economic cycle, the construction sector could do more, as previous Hoyt research indicates that an average of 328,000 apartments per year at a variety of price points are needed to satisfactorily address the housing shortage.
Getting back to Minneapolis, the city recognized their predominantly single-family zoning represented an old way of thinking and voted to allow up to four units in these areas. This move to denser development, according to Brown, acknowledges the current shift to urbanization, reducing transportation costs, impact on infrastructure and pollution.
"There are a lot of challenges right now in communities all over the place," Brown said. "We're in a place where efficiency, making the most and the highest and best use of our housing and infrastructure is critical to the functioning of our local communities and the ability for them to thrive. Apartments naturally fit into that in so many different ways."