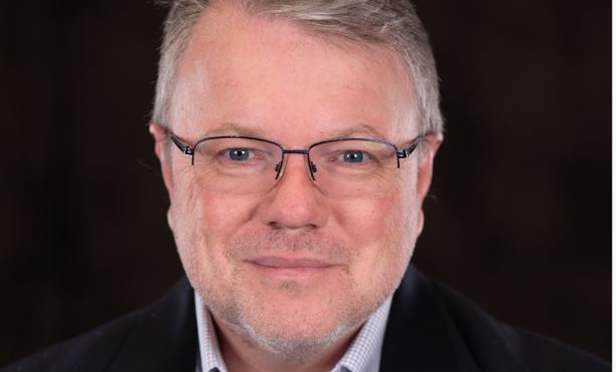 SEATTLE—Despite some uncertainty in the business climate due to the upcoming election and other question marks about office demand, the fact remains that the office market remains on solid footing. So says Stephen Newbold, national director of office research USA, Colliers International in this exclusive. He recently discussed trends, challenges, technology amenities, flexible workspace and how WeWork's potential downsizing could affect the office market.
GlobeSt.com: What are the biggest trends you anticipate in the office sector next year?
Newbold: The US office market is heading into the last month of 2019 on solid ground. Net absorption remains positive and is up by 22% year-over-year. The US office vacancy rate stands at a record low of 11.4%. Vacancy has now been below its historic average for 19 consecutive quarters.
Key questions center around the sustainability of demand, whether rents have peaked and the impact of new supply, with construction at an all-time high. As we move toward the election, there will likely be a slowdown in business decisions but unless there is a significant economic shock on the horizon (which appears unlikely), demand should remain in positive territory. The overall volume will be dependent upon the tech sector, which continues to expand apace with no signs of abating.
Widespread rental growth is largely over but increases should still occur in markets with strong tech demand and those where high-quality new supply is being delivered. Barring a marked drop in leasing activity, we don't anticipate a supply/demand imbalance at the national level. Any supply concerns remain localized and submarket specific.
GlobeSt.com: What is the biggest challenge facing office owners today?
Newbold: Attracting and retaining tenants is critical. The need to secure the best talent is increasingly driving firms' real estate decisions. Office space absorption is overwhelmingly weighted toward new construction and the best class-A space. This creates a challenge in backfilling the older space that companies leave behind when they relocate, particularly commodity space. A key question is how can this space be repositioned in a cost-effective manner?
GlobeSt.com: What types of technology amenities are you seeing in buildings?
Newbold: The workplace is increasingly being viewed as providing an experience for employees as opposed to a location where they do their work. Technology is a key factor in creating such an environment. Tenant experience apps are at the center of this trend. These can include but are not limited to property amenity information, building and suite access, local attractions and discounts on on-demand fitness classes and personal training, on site meal services, and tenant experiences and events.
GlobeSt.com: What are the latest trends with regard to flexible workspaces?
Newbold: Landlord and service provider partnerships for flexible workspace are on the rise. Increasingly, landlords and other asset managers are providing their own flexible workspace options for occupiers. In addition, operators are becoming even more focused on core assets, products and markets to service enterprise clients.
Occupiers are more open to utilizing flexible workspace in lieu of traditional leases. As service providers scale up and overall economics become more in line with traditional leases, enterprise clients who have been resistant to using flexible workspace are increasingly taking advantage of the flexibility it provides. While the overall market share of flexible workspace remains relatively small, utilizing flexible office is now mainstream.
GlobeSt.com: How are WeWork's fortunes factoring into the equation?
Newbold: Demand from flexible workspace operators will bear close monitoring following recent events surrounding WeWork. That being said, the flexible workspace concept is firmly established and it remains to be seen which business models will prove the most sustainable. Further consolidation is expected to occur and overall demand from operators may fall. However, this will not detract from the viability and attraction of the space solutions that the sector provides.