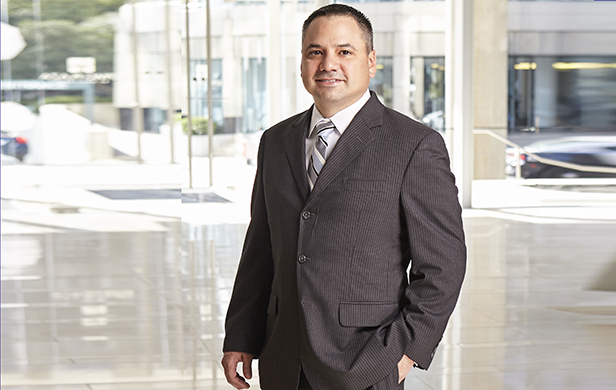 DALLAS — Talk with Matt Mitchell and the word "excitement" comes up frequently. It's not a word you hear all too often at this stage of the current record upcycle, since we've all become used to the good times we're enjoying.
But it's indicative of the prospects Mitchell sees as SVP of HALL Structured Finance, particularly for the hospitality sector, and especially after a banner year. What's more, somewhat counter-cyclically (if the naysayers are to be believed), he sees more of the same for the year ahead.
"It was an excellent year for HSF," Mitchell tells GlobeSt.com. "We're closing on a couple of deals that will be completed shortly, and these will put us over $500 million in closings for 2019, making it our strongest year ever."
With an emphasis on hospitality construction lending, HSF has exceeded its own expectations this year by cherry-picking from "the many good opportunities for new hotel projects," and the market is still ripe for them, especially in the select-service and extended-stay categories. "We're seeing a lot of brand proliferation," says Mitchell, "and large hotel brands such as Hilton, Marriott Hyatt and IHG continue to introduce and grow new concepts." This, he adds, is to satisfy travelers' desire for "tailored and unique lodging and travel experiences. Strong branded hotels in urban, walkable locations with nearby amenities are the types of projects we get most excited about."
Not surprisingly, RevPAR has been up 112 of the cycle's 115-month run-up, according to Lodging Magazine.
It's interesting to note, however, that those three off-months have occurred recently: "in September 2018 (down 0.3 percent); June 2019 (down 0.4 percent); and September 2019 (down 0.3 percent)."
"There are obviously factors that cause concern," Mitchell explains, "such as the trade wars, the impeachment proceedings and the 2020 election. But, while these are factors that we continue to monitor, all in all, the economy keeps trucking along, and the deal flow and our balance sheet remain strong; we're well-capitalized and we like the long-term trends in hospitality. Moreover, we remain excited about the prospects for the upcoming year."
He adds that the stability is buttressed by "underwriting down to the street corner" and the indication by the pundits that any downturn is likely to be relatively short and shallow. "It appears most likely that the overall economy will entail a flatter trajectory in the coming years with intermittent periods of moderate growth and contraction. We have a long-term approach to our business and we are optimistic despite short term uncertainties."
That optimism points to another record year for the direct lender. "Our pipeline is great," says Mitchell. "and we continue to see opportunities to finance highly attractive projects across the country. We're planning to top $600 million again in 2020. That to me is very exciting."