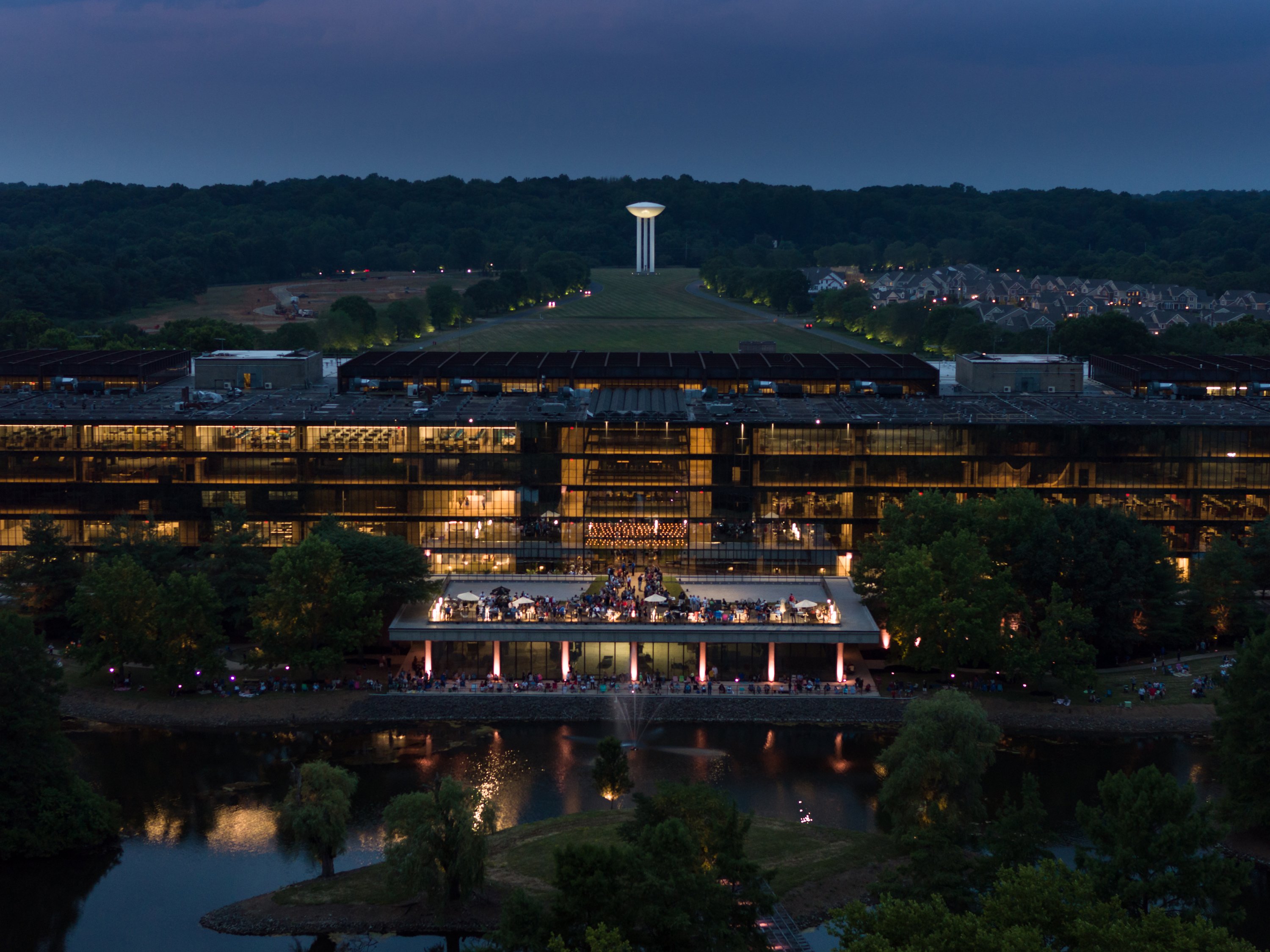 HOLMDEL, NJ— Somerset Development has announced four new retailers are scheduled to open soon at "The Block at Bell Works" development here.
The latest businesses to join the Bell Works community are: Renaissance Pilates + Wellness, a state-of-the-art Pilates, wellness and lifestyle center; Justin's Barbershop, a local brand featuring an elite team of expert barbers; Jersey Freeze, a regional eatery serving homemade ice cream and cakes along with burgers and sandwiches; and The Gathering Shops, a retail service bureau that features rotating collections from emerging apparel designers lacking a brick-and-mortar or online presence.
"We're excited to welcome an exciting mix of local retailers to 'The Block at Bell Works,' each of which offers a unique contribution to the evolution of our pedestrian street," says Ralph Zucker, President of Somerset Development. "Now, both visitors and daily workers alike will have access to an even wider array of shopping, lifestyle, and wellness options, as 'The Block' becomes a bonafide retail destination that rivals those of some of New Jersey's great downtown cores."
The first venue to open will be Renaissance Pilates + Wellness, a Pilates studio founded by fitness innovator, visionary and Holmdel-native Danielle Buccellato. The Renaissance concept was born in 2004 in Hoboken under the original business name of Renaissance Pilates. The firm operates another location in Red Bank, NJ.
Nearby, Justin's Barbershop, a first-class barbershop that originated in Jackson, NJ in 2005, is also set to open on 'The Block.' Founder Justin D'Esposito expanded his vision in 2007 by opening a second location in Manalapan, NJ, along with his brother Timothy. Since 2011, the duo has opened two more Justin's Barbershop locations in New Jersey. The Bell Works location will mark the fifth location overall for the growing company.
Adding to the Metroburb's dining options, Jersey Freeze, a local restaurant that originated in Freehold, NJ will open its second location along 'The Block' at Bell Works.
Also joining 'The Block' is The Gathering Shops, a retail service company that will feature apparel, jewelry, beauty, wellness and home goods. Founded in 2018 by Sal Martorano, the Bell Works will be the retailer's second New Jersey location. The Gathering Shops flagship location is at the Garden State Plaza in Paramus.
Sabre Real Estate Advisors principal Justin Korinis, director Dina Santarelli, senior associate Sean Pyle and associate Julian Alvarez represented Somerset Development in each of the transactions.
Bell Works has now leased more than 1 million square feet, including more than 90% of its office space. The building is currently home to more than 85 tenants and to numerous public amenities, such as the Holmdel Public Library and Learning Center, as well as the Holmdel Montessori school.
Originally constructed between 1962 and 1964 and designed by modernist architect Eero Saarinen, the building is revered for its role in spurring the development of some of the world's foremost inventions and research concepts. In its 40-plus year history as the research headquarters for Bell Laboratories, Lucent and Alcatel-Lucent, the building housed a total of seven Nobel Prize winners, including those who conceived theories for the laser, the Big Bang theory, cellular technology, the transistor and more.