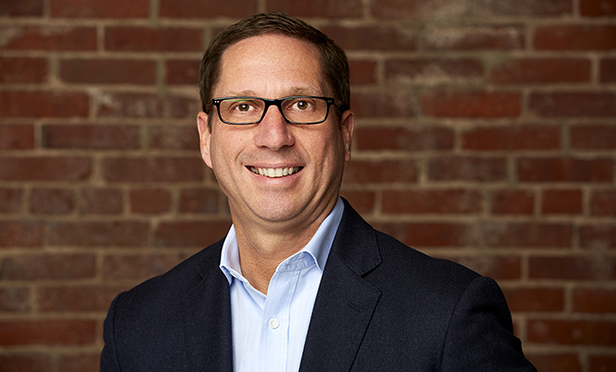 BOSTON–What becomes a corporate employee most? According to a recently released survey, it's not fun-time amenities or nap pods. The survey, sponsored by flexible space provider Hana, a wholly-owned subsidiary of CBRE, and conducted by KRC Research, reached 1,000 workers who spend at least 50 percent of their time in the office. The results were somewhat surprising, especially for decision makers who take the Google-esque approach of creating a fun office space.
As Brian Harrington, Hana's chief experience officer, says, corporate decision makers who opt for such an environment, complete with slides and ping pong tables, are putting themselves on the wrong side of the war for talent.
"There are two main points that came out of the survey," Harrington tells GlobeSt.com. "The first is employees demand flexibility in where and how they work, both inside and outside of the office. The second is that they want the office environment to make their job easier and more productive."
The survey revealed that, for 70 percent of respondents, "the flexibility to work remotely is a must-have when considering a new job," Harrington states. "When it's all said and done, and contrary to people's expectations about millennials and younger generations' work attitudes, they go to work to work." Eighty percent of them said accomplishing work-related goals is their highest priority, and they want their environment to support that.
That, of course, is not to say the office doesn't serve as a social gathering place in this age of work/life integration — employees enjoy socializing with their colleagues. In fact, 55 percent of employees say they enjoy going to the office for social activity.
"Offices do serve as a community hub," says Harrington. "But it's also officially time to deemphasize ping-pong, beer on tap and other fun amenities that were almost 'the checklist' for what made a cool office. Six in ten survey respondents say those same activities actually decrease their productivity."
Which says a lot about the disconnect between employer and employee. Seventy percent of the respondents "said they wished their employer would focus on things that drive productivity," says Harrington. "Employees are savvy shoppers, they know what they want. They want amenities that enable them to get the job done and to feel good while doing it."
A more accurate checklist of wants, according to the survey, includes natural light (83 percent of respondents); great acoustics (67 percent); and for 81 percent of employees, "great and healthy food and beverage options," says Harrington. "The economy is hot, and these needs matter in the competition for talent. In the survey, 65 percent of millennial and Gen-Z employees have sought out jobs based on workplace design, and 54 percent said they'd leave a job if the office becomes outdated."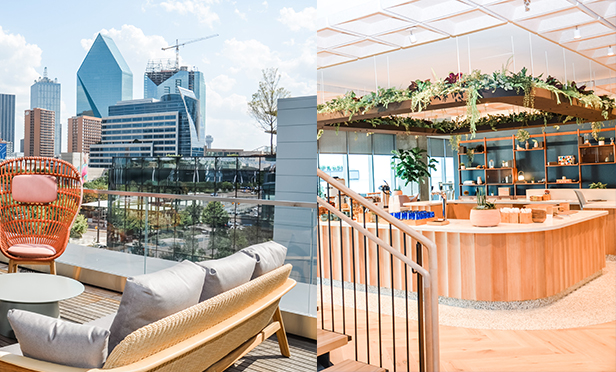 How does the information emanating from the survey inform the work that Hana, and by extension, CBRE, is doing? "We saw a market gap on the part of owners and occupiers based on our research," Harrington says, "but we do believe that they want to provide functional spaces with all of the ingredients for their employees to accomplish great things." The results of the survey, he adds, further defines for clientele what exactly those ingredients are.
For Hana, at the core, is solving the need for a variety of places to work coupled with functional amenities and great hospitality. "We have a focus on hospitality in our day-by-day service delivery," he says. "Hospitality is the operational foundation in each Hana, and our approach is based on the principles of the ancient Japanese philosophy of omotenashi, which includes whole-hearted service, respect and the anticipation of customer needs. All of our operations staff is trained to help anticipate what the needs of our members are. We believe that emphasis on anticipation is core to creating a work environment that responds to the needs of everyone involved and is maximally productive."