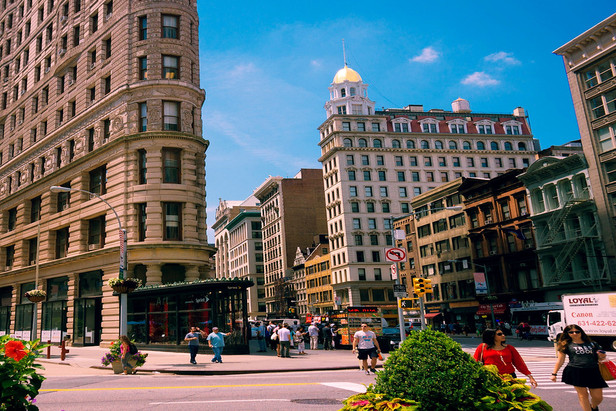 NEW YORK CITY– Brokerage firms are fielding multiple calls daily from landlords concerned about how commercial rent control laws will impact their retail businesses across the five boroughs if New York City Council enacts Intro 1796.
Commercial real estate advisory firm Avison Young in New York has been walking clients through the newly introduced rent control legislation, which will implement rent stabilization for retail properties. It's currently the top concern for clients, Brent Glodowski, director in the tri-state investment sales group at Marcus & Millichap in New York, tells GlobeSt.com.
"We're at the forefront of the fight against it. Head of Tri-State Investment Sales James Nelson at Avison Young and I were at City Hall speaking out last year and will continue to fight for landlords with storefronts going forward," he said.
The legislation will allow a City Council-appointed board to set annual lease increases on retail, professional service and manufacturing storefront space instead of landlords.
GlobeSt.com recently reported on how the commercial real estate sector digested the news about the new legislation as many are try to draw connections of the proposal and its pertinence to the different aspects of retail, Scott Plasky, a retail specialist with Marcus & Millichap, told GlobeSt.com.
"There are too many moving parts when it comes to retail. Each storefront can be different. Ten feet can be a different trade area. Some spaces have great frontage some have none," he said. "I understand what they are trying to do to get rid of some of the vacancy and keep core mom and pop tenants in business, but I don't think this is the way."