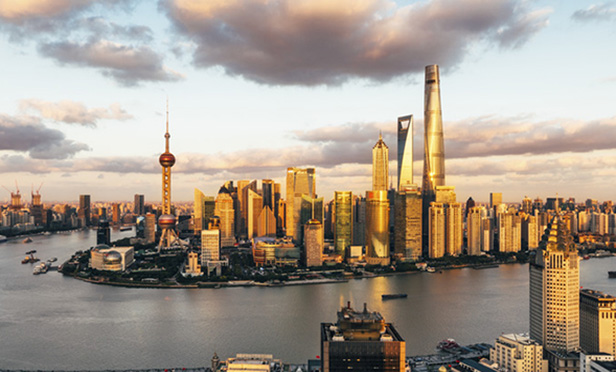 Today's growing cities provide vast opportunities for real estate leaders, developers, city officials, planners, and most importantly, for those who work, live and play in urban centers. It also means that designers, urban planners and architects must ensure the human experience is central in creating the future of our cities.
As a leading global design firm, Gensler's Co-CEOs Andy Cohen and Diane Hoskins have seen this growth first hand. Both recognize that urban population growth is already introducing tough new disruptive challenges, which the firm recently identified in its latest research, Design Forecast, "Shaping the Future of Cities."
"For the first time in human history, more people now live in cities than don't," says Cohen. "The United Nations says that by 2050, 70% of the world's population will live in urban areas. Our Gensler Design Forecast highlights key areas where design drives positive change"
The research identifies several key challenges and their impact on real estate – from mixed-use retail environments, to office buildings, workplace, hospitality and the need for expanded housing options.
"The more cities grow, the more we feel the influence of these disruptions, including the need for better transportation, housing challenges and how the built environment contributes to climate change," adds Hoskins. "All are factors in the day-to-day experience of people in cities around the globe."
It's not enough to merely evaluate current conditions and challenges, the report notes. CRE and business leaders, designers and innovators must partner with local governments on these areas to assess and prepare for a profoundly different future.
Design for action against climate change. Buildings generate nearly 40% of annual global greenhouse gas emissions, and they use half the world's energy. With an additional 2.48 trillion square feet of new building stock anticipated by 2060, the global CRE and construction business has an opportunity to take a leading role in combating climate change. To that end, Gensler announced The Gensler Cities Climate Challenge (GC3) – a commitment and challenge to the design and CRE industries to eliminate all greenhouse gases associated with the built environment by 2030.
Designing cities for the future of mobility. For the first time since the invention of the Model T, urban planners and designers have the opportunity to transform cities into vibrant and walkable resilient communities – giving city streets back to people. Car-choked cities will soon be a thing of the past. Ride-sharing services, autonomous vehicles and new modes of mobility are already remaking the urban streetscape, and the idea of a driverless car future is beginning to profoundly impact commercial real estate.
Housing and Homelessness. The global housing crisis is one of the biggest problems facing cities. The massive population shift to urban areas is introducing demand for 96,000 new cost-effective and well-designed housing options. Gensler is constantly looking to create smart, long-term housing solutions for all residents designed around the overall human experience. And, as the industry's leader, this year Gensler announced a call to action for each of its 48 offices to create a measurable, meaningful influence toward equitable housing options.
Urban centers are growing daily, as is the need for a different way of design. Designers, architects, market leaders, government and CRE executives have an urgent responsibility to meet and exceed net zero carbon standards while creating people-centric policy and places for the challenges of tomorrow.