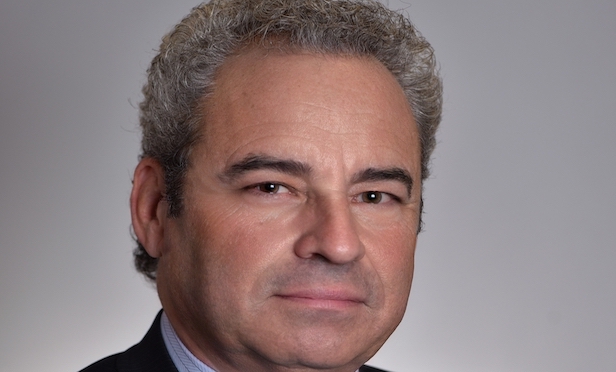 LIVINGSTON, NJ—Locally-based national investment brokerage firm Gebroe-Hammer Associates reports it brokered a total of 127 apartment-property sales transactions totaling $1.9 billion and 12,155 units recorded in 2019, which was a 72% increase over 2018′s totals.
In New Jersey, the arranged sales involved 3,683 units with a sales value in excess of $606.8 million in 2019. In the Greater Philadelphia metro region, Gebroe-Hammer Associates orchestrated more than $455 million in sales totaling more than 4,265 units last year.
"2019 proved to be a record-shattering year in our firm's 44-year history as well as for the most in-favor commercial real estate asset—apartment-rental properties—across every investor category—from high-net-worth individuals and family offices to private equity firms and institutional entities," says Gebroe-Hammer president Ken Uranowitz. He adds that as new-product deliveries top off this coming year and apartment-fundamental pressure eases, he expects multi-family investments will continue to achieve successive gains, quarter to quarter and year-over-year.
Uranowitz notes that asking-rent and property-value acceleration will reach the mid-to-high range, depending on local submarket and overall metro variables. One of those influencing factors will be the widespread focus on revitalization and adaptive reuse efforts from the cities to the suburbs.
Gebroe-Hammer recorded the largest portfolio sale in the state involving more than 1,800 units. In total, the $300-million transaction encompassed six properties in west Essex and Bergen counties.
Other Northern and Central Jersey centers of sales activity included: Bergen County (1,131 units/$179 million); Middlesex County (644 units/$152 million); Somerset County (517 units/$112 million); Central Union County (191 units/$46.3 million; Morris County (166 units/$50.75 million); Sussex County (302 units/$34.45 million) and Monmouth County (78 units plus land/$17.93 million).
In terms of sales activity in the Philadelphia region, the brokerage firm states that the centers of transaction activity included Philadelphia proper as well as Pennsylvania's Montgomery, Monroe, Chester and Bucks counties and Southern New Jersey's Atlantic, Burlington, Camden and Gloucester counties.
"Demand continues to ramp up throughout the Greater Philadelphia region—a metro on a meteoric rise in terms of the entry of new investors and capital," says Gebroe-Hammer executive managing director Joseph Brecher. "Value-add enhancements and redevelopment initiatives are transforming the metro's apartment stock to create a lifestyle experience linking to nearby Center City, Philadelphia as the vibrant focal point."