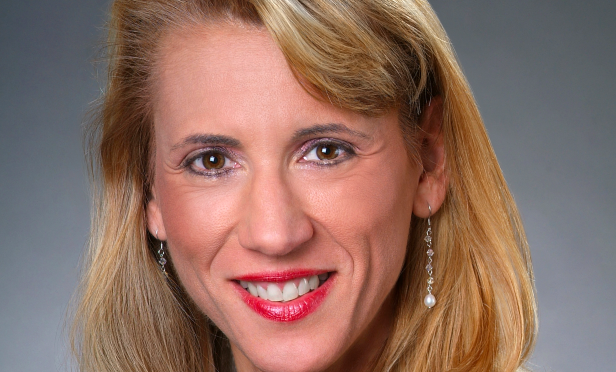 Pamela L. Westhoff will serve as president of the executive committee at NAIOP Southern California. Westhoff is the first woman to hold the position of president at the organization.
"The Southern California chapter of NAIOP is one of the largest in the US. We have a strong organization and it's exciting to have an opportunity to build upon that leadership and strength, as we proactively evolve to better serve our members and meet the needs of a changing industry," Westhoff, a partner at Sheppard Mullin, tells GlobeSt.com.
She plans to hit the ground running in the position. During her tenure, she is looking forward to focusing on legislation, diversity and inclusion and working to open the organization more to development leadership. "My priorities for 2020 include maintaining our leadership in addressing legislation affecting the real estate industry and being a government affairs resource for our members," says Westhoff. "One of the strengths of NAIOP is its legislative focus. We have a highly engaged legislative affairs committee and collaborate with the California Business Properties Association (CBPA). Our work to protect the interest of commercial real estate is necessary at a time when our industry remains a target for increasing fees and taxes. We're committed to fighting split roll property tax assessments and other taxes and fees on real estate, which are destined for the 2020 ballot. And we will continue working against overregulation by AQMD. NAIOP SoCal is the eyes and ears of the industry and remains a much needed advocate for the future of commercial real estate in Southern California.
NAIOP has already been working toward diversity and inclusion, and Westhoff plans to continue to work toward those goals. "Under the leadership of Board Members Angela Azizian and Michael Chukwueke, we have implemented a task force to focus on our diversity and inclusion efforts," she says. "Our goal is to diversify the voice of our industry and our organization by reflecting gender, race, and sexual orientation as a priority in our education and leadership roles."
In terms developers, Westhoff sees an opportunity to expand the organization. "We have an incredibly strong Young Professionals Group, that now counts an alumni close to 500 commercial real estate professionals," says Westhoff. "We are going to expand and build upon that success by creating a broader focus on Developing Leaders. This is a national focus on professionals 35 years and younger. We want to reach more of the next generation to ensure they have the knowledge and network to build their careers effectively."
All of this will add up to expanding the membership and leadership of the chapter. "We definitely plan to expand the membership base, reach and industry leadership of NAIOP SoCal," says Westhoff. "We will be working to reach and support a broader range of real estate professionals, including developers, owners, lenders and brokers in the retail, mixed use and multifamily arenas. We also have an active team working to expand our membership in Los Angeles County. We want to strengthen our position as a leading voice in the Southern California real estate industry so that we can best serve the needs of our members in education, advocacy and networking."