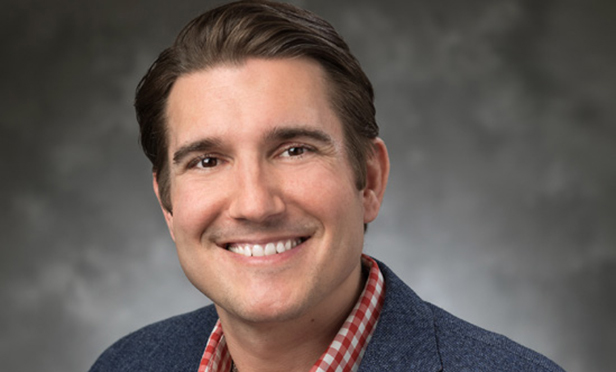 HOUSTON–The National Restaurant Association is serving up some high-performance marks for that segment of the retail industry. The group's Restaurant Performance Index is a monthly analysis of health and outlook, and in November of last year, it hit an eight-month high of 102.1, up 1.1 percent from October. What's more, its Expectations Index, which puts a number specifically to outlook, hit 101.6 in November, another hike over the previous month.
None of this comes as any surprise to Grant Walker, senior director of Lee & Associates Houston's national retail division. Expansion is the name of the game, even while non-food retailers struggle to figure out their next move.
But expansion is a strategy best worked cautiously, especially in an election year, says Grant. "The economy is doing great," he says to GlobeSt.com. "The restaurant world isn't affected by the internet or e-commerce. People still want to go out and have an experience and celebrate with the family."
But practical rules still apply, even as malls and strip centers load up on restaurants to increase foot traffic. "Many owners don't know that there are brokers in virtually all markets who specialize in restaurants," he says. "I partner with local brokers all the time because of their relationships with local landlords and their understanding of market demographics. There are so many national brokers that try to take on a market by themselves, and that's a disservice to your restaurant client." Walker, who recently joined Lee & Associates in the fall, noted that in addition to using local brokers who specialize in restaurant real estate, one of his reasons for joining the firm is additional access to Lee & Associates 60 retail offices across North America
Due diligence worked in conjunction with the value add of a local brokerage presence is always called for, he says. Success, after all, is more than good food and service. And just like many of the major restaurant brands, such as Darden (owners of the Olive Garden,Capital Grille, Yard House, et al.), one of Grant's most active clients,brokers come armed with analytics that can pretty much take the guesswork out of the market positioning.
Leading the charge on sector performance–for nearly five years now, says Walker–is the fast casual segment. While there's still room for such high-end chains as Steak 48 or Capital Grille, the fast casual segment has an undeniable recipe that includes, "stores of 2,500 or 3,500 square feet, so there's less overhead and a lot more table turn. It's the hottest segment in the industry."
Other more upscale brands are even considering ripping a page from the fast casual playbook, and Walker says he's heard some former sit-down clients mulling over "warehouse-only or prep-kitchen formats with delivery only. But again people want that experience."
Speaking of deliveries, options there are exploding, and Walker says that above all else, above an uncertain economic year and working with the right broker, the big question on the minds of restaurant owners is the question: To partner or not to partner.
"There are so many services coming out of the woodwork," he says. "Is it worth it to do it themselves or partner with a Grubhub or UberEats?" While an increasing number of eateries are testing the waters with partners–and there's no doubt that the service is here to stay–Walker says that after the inevitable honeymoon period, the question always comes down to whether or not traffic can justify the expense of these partnerships or if the restaurant should go it alone.
And, with all the uncertainty about the election year and the ongoing vibrancy of the economy, if that's the biggest concern, it's going to be a fine year for restaurants.