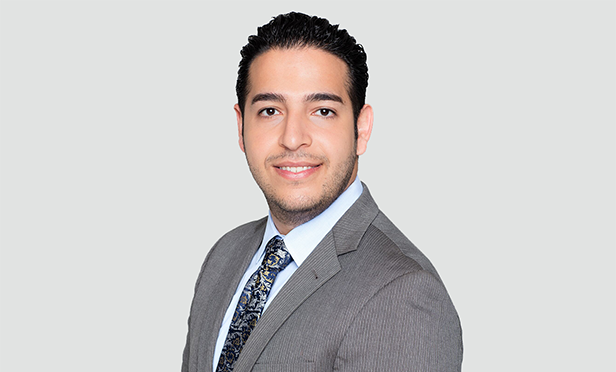 NEW YORK CITY–With all the fears raised last year about a potential market downturn now pretty much history, the only remaining "if" to the strength of the lending market comes from internal sources.
"The construction lending outlook for 2020 is pretty strong," says Allen Shayanfekr, cofounder and CEO of lending platform Sharestates. "We have more lenders active in our space–construction lending–than in term loans, and they're all eager to grow their origination business."
Sharestates itself, which focuses on construction loans primarily for multifamily and mixed-use asset classes, has enjoyed a solid run since it launched five years ago. In 2019, says Shayanfekr, the firm closed on "about $800 million," and is looking to hit $1.1 billion before year end. Part of the reason for that growth is a strict policy of sticking to its knitting.
"The shorter the term of the loan, the less speculative it is," says Shayanfekr. "It's hard enough to foresee what will happen a year from now, let alone three. "So our tap-out is $7 million on loan size, and most of our projects are 12- to 24-month in duration, which is a general consensus among lenders these days."
He explains that Sharestates will do the occasional term mortgage but steers clear of hospitality in all of its products. This is due to the fact that, as he says, "Liquidity in the market is one of the biggest hesitations. There's also a smaller market of buyers, and hospitality is less of a real estate loan and more of a business loan."
Risks From Within?
So the outlook is good. If there is a worry, he says, it's the number of lenders jumping on the construction-loan bandwagon. "There's a ton of lenders chasing borrowers, which is causing some rate compression," he says. "It's great for the borrower but makes it a little more difficult to operate as a lender."
The result could be a thinning herd. "Some of that downward pressure and thinner margins will result in some lenders starting to exit the space, probably toward the end of this year or early next year," he predicts.
Also somewhat worrisome is the overall loosening of underwriting standards over the past four years, whether it's in lower interest rates or "a widening of the credit top and going higher on things like Loan to Value or Loan to Cost," he says. "Again, it's better for the borrower but it leaves the bank more exposed."
Given that, what should borrowers bring to Sharestates' table? "One of our minimum requirements is to ensure the borrower has a track record and experience," says Shayanfekr, "not just in real estate but more specifically as it relates to the development phase of a project, the asset type, the location.
"For instance," he continues, "we're often approached by borrowers that have done a significant number of rehabs but no ground-up. Those are two different animals, and we want to see that borrower has experience in ground-up. Obviously, we also want to make sure there's a good credit history.
"So every loan we do has two components," he says. "We underwrite the asset, and we underwrite the borrower."
It's a recipe that speaks well for the growth Sharestates is targeting.