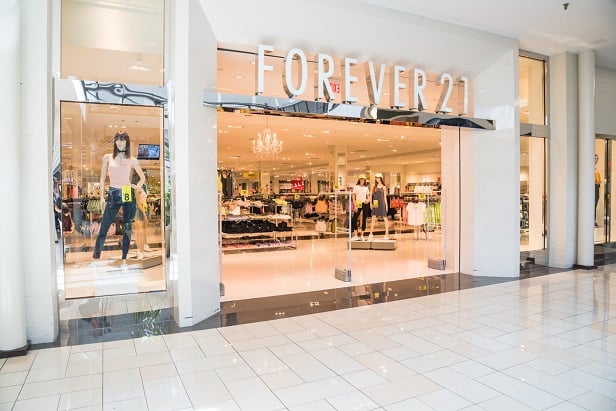 LOS ANGELES—Forever 21 has reached a deal to be sold to a consortium made up of Simon Property Group, Brookfield Properties and Authentic Brands Group for $81 million.
The retailer filed for Chapter 11 bankruptcy four months ago with plans to close up to 178 stores in the US and as many as 350 outlets globally.
The sale would include all of Forever 21′s assets.
The deal remains subject to approval by the bankruptcy judge and other potential buyers have until Feb. 7 to place bids. The stalking horse bid was filed Sunday. If there are competing bids, an auction will be held on Feb. 10, with Forever 21 seeking bankruptcy court approval the following day.
This bid does not come as a surprise to the market. Even before the retailer filed for bankruptcy, Forever 21's main landlords—and its two largest unsecured creditors—Simon Property Group and Brookfield Properties retail group, were in negotiations to buy a stake in the company that would keep it afloat. Later, new reports circulated that Authentic Brands had joined the two retailers.
This is not the first time Simon Property Group has rescued a failing brand. In 2016 it and General Growth Properties acquired the distressed teen clothing retailer Aeropostale. Last year CEO David Simon indicated the REIT would do this again. "We're only going to buy into companies that we think have brands and that have the volume that is worth doing it," he told analysts.