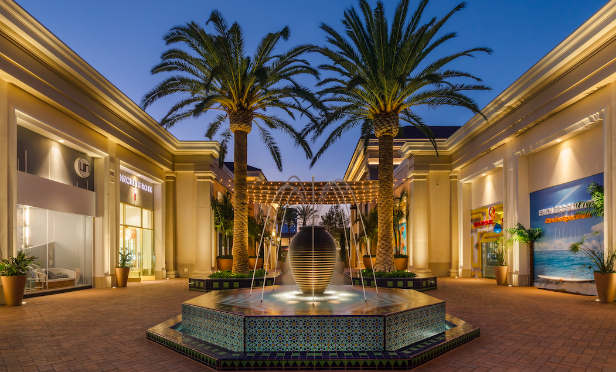 Omnichannel retailers with a big box presence—brands like Target and Walmart—are using their existing retail stores as warehouse and distribution space. The trend is a response to the tight retail market and the need to deliver goods to consumers as quickly as possible. According to research from Newmark Knight Frank, which highlights the trend, it also blurs the line between retail and industrial.
"The big-box retailers—Walmart, Target, Best Buy—are using their stories to both fulfill last mile e-commerce and traditional retail needs," Jim Linn, executive managing director at NKF, tells GlobeSt.com. "Last mile deliveries are easily handled through the backend of retail stores, reducing the need for scarce, costly industrial infill distribution centers."
Of course, not every existing big box store is a candidate. Location is really key in this trend as retailers are looking for ways to get as close to consumers as possible. "If we are contemplating a conversion from a retail center to a pure warehouse distribution center, the location will need to be in proximity to major freeways and arteries, not adjacent to residential and, more than likely, a struggling retail center," says Linn. "Traffic, truck noise and hours of operation will be the main obstacles."
While retailers are open to this change in use, cities are more hesitant. "When retail has little to no viability, cities are likely to wait out the lack of absorption in hopes of backfilling retail tenants," says Linn. "Only once there is no hope, will cities consider distribution uses at vacant retail centers. Cities are more likely to backfill a vacant sears with Costco than a warehouse. That said, if the real estate is not in the center of town and is adding to a blight-like scenario, cities will consider re-entitling land for pure distribution- last mile delivery uses."
In addition, master planned communities will also be hesitant to the change from retail to industrial. Most master planned communities in SoCal will resist the converting retail, since retail is generally located in areas where there is both pedestrian and car traffic," says Linn. "Large delivery trucks don't mix well with city centers. Many cities consider trucks to be loud, polluting and create accelerated wear and tear on city streets. The conversion of abandoned centers that are just off the freeway and proximate, but not adjacent to residential, will see conversions relatively soon. In parts of the country retail centers are being demolished and replaced with new, state of the art industrial buildings. The majority of these projects will occur in secondary markets."
From an investment perspective, however, this could create a new category for capital. "There are opportunistic buyers that are hoping to re-purpose retail, but most retail centers will be repurposed with lifestyle type uses, like gyms, restaurants, small concert venues," says Linn.