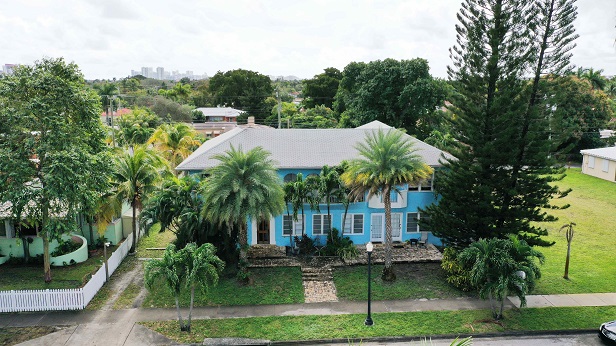 MIAMI—Multifamily apartment buildings that can be utilized as short-term rentals are gaining popularity among investors in South Florida.
"We are starting to see growing interest in that product type," Mitash Kripalani, director with Colliers International Florida, tells GlobeSt.com. "We have some companies coming to us saying 'we are short-term rental operators, we don't want to own the real estate, but we are happy to lease the property and we will run the day-to-day."
A current example of a property that offers the potential for either traditional apartment leasing or short-term leasing is The Cropper in Hollywood Lakes, FL. Colliers handling the sale of the property, which is currently listed at $1.7 million.
"The Cropper presents an unparalleled opportunity for investors and developers to capitalize on the yields that the area and property have to offer," said Brittany Schillinger, a Colliers associate broker leading the sale.
The apartment building is fully leased and features nine units with a unit mix ranging from studio-, one- and two-bedroom units spanning across two buildings. The main building houses seven units while the second building houses two units on the second floor, with 1,000 square feet available on the first floor for additional income or storage. Built in 1929, the property additionally features renovations that were completed in 2010.
Kripalani says properties that lend themselves to short-term leases are growing in popularity, especially in areas with good walkability.
"Two to three years ago, when we started hearing about this, there were owners that were skeptical," he says. "Now, we have sold a couple of deals over the last two years that have worked well for this concept. It's a trend we are seeing across the market in buildings that are located in prime locations."