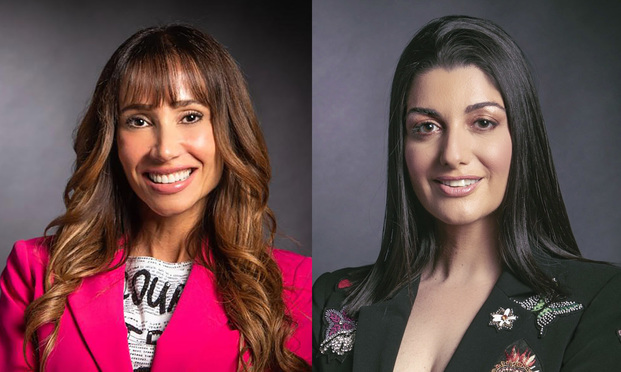 As concern over a Coronavirus epidemic in the United States continues to grow—with experts saying it's only a matter of "when"—employers are grappling with how to approach everything from day-to-day operational issues to internal and external communications. In complex situations like this one, with continuously moving parts, employers need a combination of strategic planning and real-time responsiveness. With a Coronavirus threat putting so much at stake, employers want to know how to keep their businesses operating, while meeting the changing needs of their key stakeholders, including: employees, customers, industry colleagues, community partners and the news media.
While every business requires a customized approach, the following is some general guidance based on our experience managing similar issues for a variety of companies and firms.
Assess the situation. Review the general guidance for businesses provided by the Centers for Disease Control and Prevention. Create a mini task force within your company to consider the impacts of Coronavirus on your business and your stakeholders. Are you a health care provider to segments of the population, such as the elderly, who are considered at greatest risk? Do you own cruise lines, where travelers are canceling plans in droves? Are you a professional services business, such as a law firm or a wealth management firm, whose clients depend on the intellectual capital of specific members and would be negatively impacted if those team members became ill and had to stop working?
Develop an action plan. Based on your assessment of the impacts of Coronavirus on your company and your stakeholders, work with members of your internal task force, and any outside consultants necessary, to develop a strategy for ensuring continued operations of your business. This plan should detail your company's strategy for meeting the needs of your stakeholders, while protecting your brand and business objectives.
Develop a messaging and positioning platform. This will help guide your company's communications with your key audiences and ensure accuracy and consistency. Be mindful that anything you put in writing may be shared or get into the wrong hands. Train your key team members on delivering your messages.
Develop a communications protocol and media policy. Establish a communications team responsible for managing inquiries and disseminating information to stakeholders. Designate roles and responsibilities, including who will serve as media spokespersons. Train your media spokespersons and other spokespersons on your messaging. Develop a system for routing media inquiries to the right team members to ensure only the designated professionals represent your company.
Share your action plan. It's important for all your stakeholders to know that you are on top of the issues, protecting the wellbeing of your stakeholders, while maintaining business as usual and providing the same high-quality services and products. You might share key elements of your action plan with employees in person at a company-wide meeting or digitally via newsletters or microsites. You might share this with your clients via emails, newsletters, websites, or direct phone calls or meetings. Additionally, depending on your industry, it may be appropriate for your company to share this information with the news media. As always, it's important to develop a customized approach that meets your company's needs.
Provide transparent, responsible communications. Beyond being consistent, timely, accurate and informative, your communications must be transparent. This includes sharing information about employees who are affected and other key facts that might not be appealing for your company's bottom line in the short term, but will be critical for your success and reputation over the long term. You cannot run the risk of being perceived as putting your business interests above protecting the health and wellbeing of your stakeholders and community.
Provide the necessary resources. Your stakeholders, particularly your employees, are relying on your leadership. So invest the necessary resources to live up to this. Should you provide ongoing internal company-wide meetings to voice concerns and answer questions? Should you provide a password-protected microsite for employees and clients to access up-to-date information and submit questions? Or confidential hotlines for employees and/or clients? What about designated human resources professionals to assist employees? The key is to assess what level of support your stakeholders will need and ensure you have addressed their needs.
Develop a human resources protocol and procedure for sick leave, flextime, etc. Encourage anyone who feels slightly sick to stay home. Make sure any employees who feel symptomatic can seek the necessary medical care and work from home. Surprisingly, this is one of the main areas where employers make mistakes they later regret. Forcing any sick employees to report to work could exacerbate the spread of Coronavirus and, at a minimum, create HR problems and other employment liabilities for your company.
Halt or limit business travel to areas at greatest risk. Check the CDC's Traveler's Health Notices for the latest information.
Stay clean. According to experts, basic personal hygiene, such as clean hands, and general cleanliness of desktops and other surfaces is important to minimize spread of the virus. The CDC reports that no disinfection beyond routine cleaning is necessary at this time. However, it would be a good idea to promote general hygiene among your employees and ensure your routine environmental cleaning is performed appropriately.
At all times, be responsible with your communications. It's easy for the public to panic in times like this and start spreading misinformation gleaned from unreliable sources. Therefore, provide information shared by credible sources such as the CDC and encourage your stakeholders to rely on those sources. The CDC also has a helpful microsite on Coronavirus designed for embedding into other sites. While it is critical to take the Coronavirus seriously, unnecessary panic will not help anyone.
Preparation, as always, will be key, along with an ability to respond to real-time developments. Invest the time now to develop the right strategy and proactively take the lead in communicating your company's commitment to maintaining usual business operations while doing its part to protect everyone's health and wellbeing.
Jolie Balido and Tina van der Ven are co-founders and co-CEOs of NewStar Media, a marketing-communications and crisis management firm. Contact them at [email protected] and [email protected]