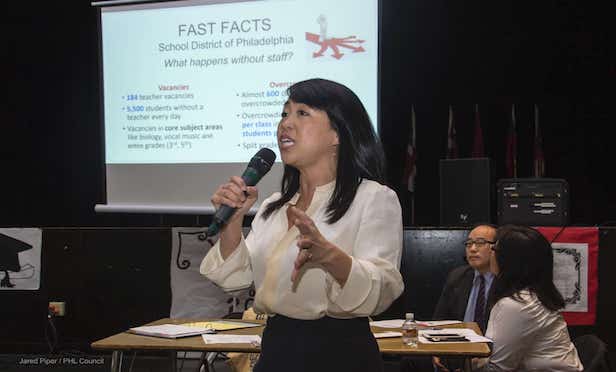 PHILADELPHIA—The Philadelphia Housing Authority announced on Friday that it has suspended for 30 days all evictions of tenants for failure to pay rent at city properties in response to the coronavirus pandemic.
The PHA also is postponing all court appointments where residents have failed to pay rent.
Meanwhile, the Philadelphia's municipal courts will not execute any evictions for the next two weeks, according to a report by WHYY.
The stay on new evictions is scheduled to start today. The court will continue to hear new cases and operate as usual with nearly 100 eviction cases scheduled to be heard Monday by a judge in municipal court.
"The landlord-tenant officer's office… will remain open to process new work," according to an email sent by the court late Sunday night. However, evictions scheduled will not move forward for at least two weeks, the report states.
Last week, Philadelphia Councilwoman Helen Gym introduced legislation that called for a temporary moratorium on evictions in the city.
Councilmember Gym's resolution calls for responsible agencies to protect residents at risk of eviction or foreclosure and/or at risk of having essential utilities cut off in the event of sudden income loss as a result of work stoppages, illness, and possible quarantine. It calls on the Philadelphia Sheriff's Office, the First Judicial District of Pennsylvania, and area utility companies to explore temporary moratoriums on evictions, residential foreclosures, tax liens on residential properties, and utility shut-offs.
"In a public health emergency, we are only as healthy as those most vulnerable, least economically secure, and least covered by our social services," said Councilmember Gym. "We must do all we can to keep people secure enough to take care of themselves and endure a quarantine or treatment if required. That's why we're calling for efforts that keep people in stable housing in the event of a public health emergency."