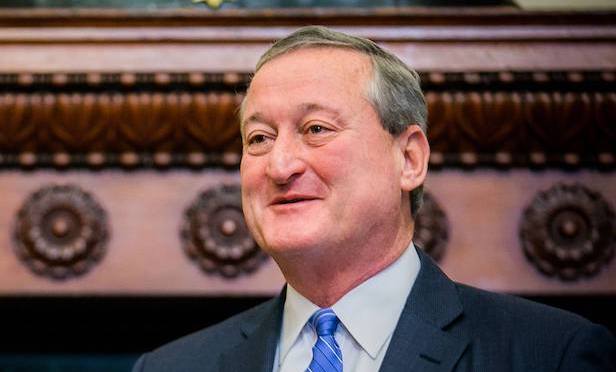 PHILADELPHIA—The City of Philadelphia imposed new restrictions on business on Monday that will last at least through March 27 that call for the halt to all non-essential city government operations and the edict that only essential commercial establishments remain open in order to reduce the spread of the COVID-19 novel coronavirus in Philadelphia.
In its announcement yesterday, the city deemed the following commercial businesses as essential and will remain open: supermarkets and grocery stores, big box stores, pharmacies, discount stores, mini-markets, and non-specialized food stores, daycare centers, hardware stores, gas stations, banks, post offices, laundromats and dry cleaners and veterinary clinics for domestic pets and pet stores.
Also deemed essential are commercial establishments that sell: frozen products; non-specialized stores of computers, telecommunications equipment, audio and video consumer electronics, household appliances; IT and telecommunication equipment; hardware, paint, flat glass; electrical, plumbing and heating material; automotive fuel; domestic fuel; sanitary equipment; personal hygiene products medication not requiring medical prescription; medical and orthopedic equipment; optics and photography equipment; and soaps and detergents.
The city notes that food establishments may only accommodate online and phone orders for delivery and pick-up, and cannot allow dine-in service, for the duration of these restrictions.
"These new restrictions come in response to the latest data we have on COVID-19. These changes are not made lightly, and we are well aware of the potentially devastating effect they will have on the businesses and workers of Philadelphia," said Philadelphia Mayor Jim Kenney. "Our administration is actively developing grant and loan programs aimed at business and job preservation. For now, I urge all businesses and residents to observe these restrictions so that the threat of this virus can quickly be eliminated."
Non-essential city government operations are halted, and all city government buildings will be closed to the public, effective today. Staff members are still expected to report to work on Tuesday, March 17, unless otherwise instructed by their supervisor.
The city and PIDC will launch a program to support Philadelphia businesses, help maintain payroll obligations, and preserve jobs impacted by the spread of COVID-19. The program will be a tiered program that aims to provide targeted support for small businesses.
The program will include a mix of new grants and zero-interest loans for Philadelphia businesses that make under $5 million in annual revenue. PIDC will continue to offer its existing lending programs for small and midsize businesses on flexible terms to provide working capital, fund contract receivables, refinance high-interest debt, and meet other needs.