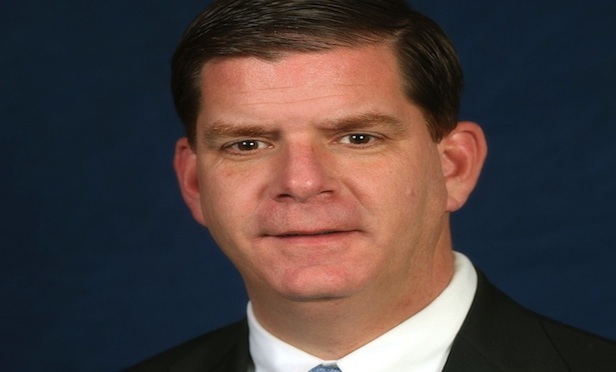 BOSTON—The City of Boston put a "temporary pause" on some non-essential construction effective on Tuesday in an attempt to prevent the spread of COVID-19.
Essential construction work that will be allowed to continue include: emergency utility, road or building work, such as gas leaks, water leaks and sinkholes; new utility connections to occupied buildings; mandated building or utility work; work at public health facilities, healthcare facilities, shelters, including temporary shelters and other facilities that support vulnerable populations; emergency work necessary to render occupied residential buildings safe and healthy; work immediately necessary related to life safety systems; work which ensures the reliability of the transportation network and other work necessary to render occupied residential buildings fully habitable.
According to the announcement, the city will, on a case-by-case basis, review requests for exceptions to the temporary construction moratorium. These exemptions may be granted by the Commissioner of Inspectional Services for building-related work or the Commissioner of Public Works for street-related work.
New projects cannot be started at this time, unless they meet the criteria above. Any currently permitted and active construction project must be in a secure situation by Monday, March 23.
Boston Mayor Martin Walsh in an address yesterday stated 218 residents of Massachusetts had tested positive for the coronavirus with 42 of those cases in Boston.
The mayor, who has imposed restrictions including the closure of all schools in the city, noted, "To protect workers, we've ordered a pause to construction, with the exception of essential safety related projects." He added that the city is lifting regulations to allow all restaurants to offer take-out and delivery.
The mayor also addressed what further restrictions may be coming or are at least are being considered." I know many people have questions about what's next, and whether we are going to have a shelter-in-place order, as we've seen in some other parts of the country and the world," Mayor Walsh said. "We are not currently at that point. But we are monitoring the situation closely. It is not a decision that should be made lightly, or in isolation. For that reason, I am, and will continue to be, in conversation with the governor and state officials."
Massachusetts Gov. Charlie Baker stated at a press conference on Tuesday there are "no plans at this point to shut down construction statewide," according to a report in the Boston Business Journal.
The chief executive officer of the Associated General Contractors of America Stephen E. Sandherr, issued a statement on Tuesday in response to steps being taken to put in place what he termed were "arbitrary halts to construction activity in certain parts of the country."
"Halting construction activity will do more harm than good for construction workers, community residents and the economy. Construction firms are already acting to ensure the safety and health of their employees in the face of the coronavirus outbreak. These new measures, which include increased hygiene and halting group gatherings of staff, are in addition to the fact construction workers already wear protective equipment, including gloves that will help protect them and their co-workers," he said.
Sandherr, who heads the Washington, DC-based organization, related that halting construction will do little to protect the health and safety of construction workers, but will go a long way in undermining economic vitality by depriving millions of workers of the wages they will need over the coming days.
"At the same time, these measures have the potential to bankrupt many construction firms who have contractual obligations to stay on schedule or risk incurring significant financial penalties," he said.