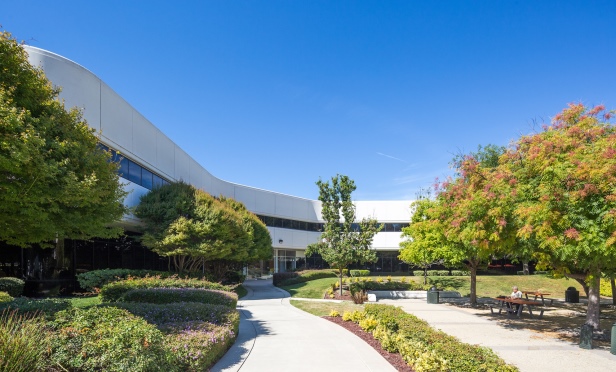 SAN JOSE—Hellyer Oaks Technology Park consists of two interconnected office/R&D buildings located at 5215 and 5225 Hellyer Ave. Vertical Ventures recently sold the property to Swift Real Estate Partners in a $55.65 million transaction.
Scott Prosser, Joseph Moriarty and Jack DePuy of CBRE's San Jose office, along with Russell Ingrum of CBRE's San Francisco office, represented the seller. CBRE capital markets' debt and structured finance team in San Francisco led by Mike Walker and Brad Zampa, and including Megan Woodring and Taylor Shepard, represented the buyer as its acquisition financing advisor.
The team arranged a $45.3 million six-year non-recourse financing at a competitive spread priced over 30-day LIBOR. The balance sheet loan was provided by an East Coast-based bank and will finance the acquisition, including additional proceeds for future capex and tenant improvements.
"Despite unprecedented volatility, both the buyer and the lender performed flawlessly," Walker tells GlobeSt.com. "We were proud to shepherd this sale and financing through the market turmoil and into a smooth closing without any changes or delays."
Hellyer Oaks Technology Park, constructed in 1984 and renovated in 2017, totals 347,000 square feet on 20.94 acres and is 85% leased to a diverse tenant roster. Vertical Ventures invested more than $5.4 million in capital improvements at the property for past three years, including improvements to the building's lobbies, corridors, restrooms, fitness center and management office.
"Vertical Ventures has done an excellent job upgrading the property and this acquisition is a great opportunity for Swift Real Estate Partners to finalize the repositioning of the asset," says Prosser.
According to CBRE research, the South San Jose R&D market has been one of the best performing markets in Silicon Valley since 2014 with nearly 2 million square feet of occupancy gains.
Hellyer Oaks Technology Park is located near highways 101 and 85, and one mile away from the Blossom Hill Caltrain station. Nearly 3,400 residential units were recently built less than two miles from the property and more than 400,000 square feet of new retail has been completed, including Village Oaks.
"Banks are gravitating now more than ever to assets like Hellyer Oaks: well-leased, cash flowing and located in a growth area of a top West Coast market. The strength of the asset and location coupled with best-in-class institutional sponsorship checked all the boxes for debt providers," says Walker.