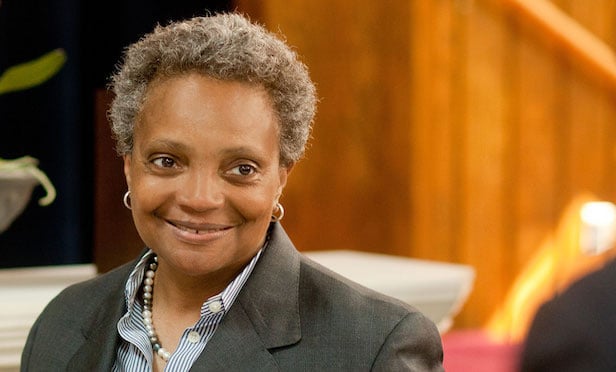 CHICAGO—Mayor Lori E. Lightfoot in a speech on Thursday evening announced the launch of a new $100-million economic relief package to support Chicago's small businesses experiencing a temporary loss of revenue as a result of the COVID-19 outbreak.
The mayor stated that the city is launching the new "Chicago Small Business Resiliency Loan Fund" in partnership with the Catalyst Fund, chaired by Treasurer Melissa Conyears-Ervin, and other private sponsors. The new fund will provide more than $100 million in low-interest loans to severely impacted small businesses over the coming months, targeting historically under-resourced communities with an emphasis on minimizing hardship for those businesses and their employees.
The mayor's economic relief package is designed to provide cash flow relief for neighborhood entrepreneurs over the coming weeks and months and includes extended due dates for business-related tax payments until April 30, 2020.
"Chicago's small businesses are the heart of our economy and critical to the life of our neighborhoods," said Mayor Lightfoot. "We know this isn't business as usual and we don't have the luxury to wait for federal support, which is why with these initial investments, we're ensuring local business owners and entrepreneurs have the resources they need to survive."
According to a recent study, the average Chicago small business has only 28 days of cash on hand, and in many of Chicago's South and West Side neighborhoods, liquidity is even tighter. In Englewood, for example, half of small business owners only have enough cash to operate for five days or less city officials note.
Through innovative public-private partnerships, the new $100-million emergency fund leverages a $25-million grant by the City of Chicago, $50 million in capital by the Chicago Community Catalyst Fund as well as $10 million from Goldman Sachs' Urban Investment Group, $1 million from Fifth Third, $250,000 from Clayco and $15 million from additional private funding sources. Through additional philanthropic dollars, the city is working toward expanding the reach of this economic relief program.
The new emergency fund will lend up to $50,000 in working capital loans to neighborhood entrepreneurs suffering substantial economic injury to help support rent and payroll expenses. The city will be working with a network of Community Development Financial Institutions, who will be responsible for providing support with application screening, credit underwriting, loan disbursements and servicing.
Eligible businesses must have experienced a more than 25% revenue decrease due to the impact from COVID-19. In addition, to qualify as a small business, each establishment must have fewer than 50 employees. Beginning on March 31, the city's CDFI partners will begin accepting loan applications from local businesses. In the meantime, business owners and entrepreneurs are encouraged to fill out an interest form and a city representative of the fund will reach out on next steps
The city announced on Wednesday it is temporarily suspending debt collection, and limiting ticketing and towing practices. The new economic relief package will temporarily defer all business fine collections as well as license renewal and late fees for Chicago's businesses until April 30, 2020. The city will also be temporarily suspending non-public safety related business penalties until April 30.
Chicago is also extending due dates for tax payments until April 30, 2020 for the following city taxes: bottled water tax, checkout bag tax, amusement tax, hotel accommodation tax, restaurant tax and parking tax.