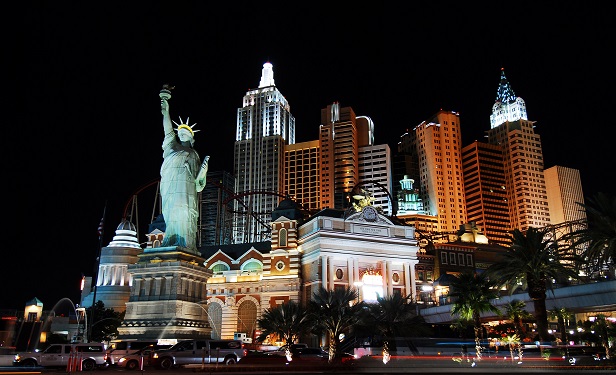 Phoenix, AZ—Gaming REITs have been severely affected by the coronavirus as social distancing takes hold and, more recently, MGM and other casinos temporarily close to mitigate the spread of the virus.
"There is a cloud over the head of the travel and leisure industry due to the threat of the Coronavirus," says Chris Burbach, co-founder and partner of Fundamental Income.
MGM Resorts has announced that operations at its Las Vegas properties would be suspended until further notice. MGM Resorts includes Excalibur, Bellagio, Luxor, CityCenter, Mandalay Bay, The Mirage, Park MGM, MGM Grand, T-Mobile Arena and New York-New York.
"The immediate short-term effects obviously include unemployment and a loss of benefits for the hotel employees which is heartbreaking," says Burbach. "On the real estate side, stocks are currently priced as if these hotels are never reopening. But, I believe the Las Vegas strip will be back once we get past this virus."
Burbach also noted it is going to be challenging to recover but the hotels and REITs will eventually bounce back.
"For example, if a company in a REIT generates $1 billion in rental revenue to, for instance, MGM who has approximately 15 properties, and then MGM closes due to the virus, their market capital has dropped by billions of dollars. MGM will then possibly ask for 6 months free or deferred rent. The most likely scenario is that they will get a rent deferral which they still have to pay back. Meanwhile, they have lost a significant amount of money but, hopefully, they recover well and keep pushing forward," says Burbach.
Investors are currently sitting tight because there is a way to recover post-virus even though right now, a lot of these companies are trading as if it's going to be dark. Even though stocks are now 12% below March 2009 numbers, a lot of these companies have strong balance sheets and so they will recover, Burbach tells GlobeSt.com.
"The world has bigger problems now than if there are gyms and restaurants to patronize. There is an end to this pandemic and our hotels and stocks will be okay on the other side of COVID-19," concludes Burbach. "We will recover."