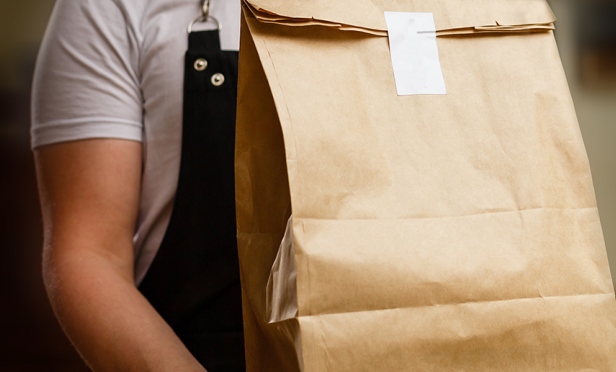 DALLAS—Retailing in the digital age transformed itself to compete with the likes of Amazon, but as a result, this industry is better prepared to perform during the current health crisis. Although no one could have imagined the way the current health crisis would have such a profound impact, retail was preparing for the current social distancing environment without realizing it, says Marshall Mills, Weitzman president and CEO.
Weitzman launched a proprietary digital platform several years ago, seeing it as a way to allow tenants, particularly smaller tenants and mom-and-pop concepts, to compete by reaching customers where they shop: online and on mobile devices. As a part of that platform, the firm made a huge investment in a full-suite digital infrastructure that includes shopping center search engine optimization websites, digital marketing, social media outreach, Google adwords and other avenues.
"Over the next week or so, we've got a large number of social media ads, largely via Facebook, set to go to targeted audiences in specific communities in Texas where our tenants operate. This number changes from hour to hour based on tenant needs," Mills tells GlobeSt.com. "We're also promoting retail centers and how they are operating in terms of hours, curbside pickup, etc. These ads for individual tenants are designed to promote dining options such as what delivery, pickup and to-go options each restaurant offers. For services ads, such as for fitness, they are highlighting what online options are available, i.e. online workout classes for a gym that is closed or renting workout furniture for fitness equipment stores. This way, we can promote the offerings and services from our tenants that allows them to meet customer needs while maintaining safety and social distancing. We also offer one-on-one consulting with tenants on how they can operate and meet customer needs safely and effectively in an environment that has changed so rapidly due to the health crisis."
On the brick-and-mortar side, Weitzman worked with its grocery stores and other retailers on upgrades for amenities such as drive-thru and curbside pickup areas, which meant redeveloping parking lots and even existing retail space to make these amenities possible.
At the same time, an entire industry of delivery services such as Favor, DoorDash, Uber Eats and the like grew out of customers' desire to get what they wanted, when they wanted it and where they wanted it. "We worked to promote all of our tenants offering such services because we wanted to satisfy customers' need for convenience," Mills says. "The fortunate result of this huge investment finds our company and our industry with the digital infrastructure in place to achieve the need for safety and social distancing. At the same time, the digital platform gives us as a landlord a dynamic way to instantaneously communicate our tenants' ever-changing circumstances to their targeted audiences.
This ability to immediately communicate as a landlord on behalf of our tenants in real time will prove to be a critical tool to let the community as a whole know that their favorite stores and restaurants are still hard at work to service their needs."
Currently, Weitzman shopping center digital marketing and tenant relations team members are reaching out to its statewide base of more than 3,000 tenants to work with them on initiatives that will help them service customers and keep businesses viable.
"We're working with concepts from small mom-and-pops to regional and national brands and franchisees to promote their take-out and delivery services as well as their adjusted hours and special offers," Mills says. "For those who have not previously operated such services, we're putting them in touch with delivery platforms, many of which are currently offering free or reduced-fee services for the near term for small- to mid-size businesses. This is a huge benefit that many of these smaller concepts previously could not afford. We even instruct tenants one-on-one about staffing for phone orders to be filled for lunch and dinner, and advise retailers and services on possible promotions in the current reality.
We then promote these retailers and services on the shopping centers' websites, on their social and digital platforms and via any other distribution channels they have to reach their customers. We then make sure the tenants have current notices posted at their places of business pertaining to current operating hours and services such as take-out and/or delivery."
Retailers all throughout Texas are utilizing these approaches to stay connected to loyal and potential customers during the next critical weeks of social distancing, he says.
"Fortunately, we are already seeing results of this consistent communication and consultation with our tenants," Mills says. "They are reporting that their patrons love having ways to support their local businesses while fulfilling basic needs during this time of social distancing. We were preparing for e-commerce competition, and in the process created a proprietary digital and physical infrastructure that has become one of the most dynamic, most critical tools in our arsenal to keep our tenants as strong as possible during these unprecedented times."