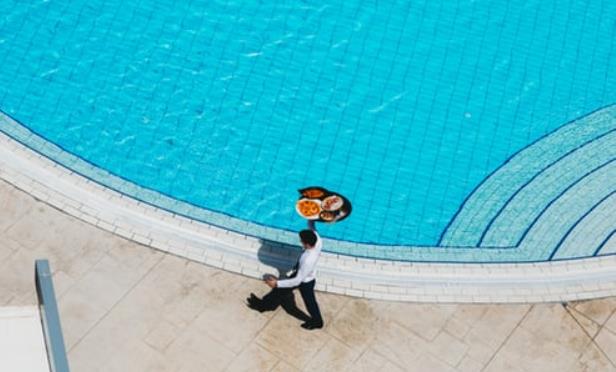 PORTLAND, OR—The business world has taken to conference calls, video conferencing, webinars and other means of staying in touch during the shelter in place phenomenon happening around the country. Commercial real estate is also part of that digital conversion.
On March 20, a live stream event "Investing during volatility: The state of the commercial real estate market and future investing considerations" had more than 1,000 participants attending. Ian Formigle, chief investment officer of CrowdStreet; Julia Freybote, professor of finance and real estate at Portland State University; and Karlin Conklin, principal/executive vice president, Investors Management Group, discussed the current economic environment and offered some historical analysis with the opportunity for attendees to participate in real time.
"We are in a recession and it started this month. GDP could be down 10% on a rolling basis," Formigle said. "There's data out there to suggest it will be more V-shaped than U-shaped or L-shaped."
Right now, Formigle says he is betting on a V-shaped recession for three reasons:
"First, we're in an election year. We have an administration that really wants to get re-elected and they're going to throw everything at this thing possible and the kitchen sink," he says. "Second, policymakers seem aligned on the need for massive stimulus. There won't be an extended debate over what to do like there was coming out of the financial crisis. Third, there will be incredible pent-up demand. Once we get through this, expect a rush back into consumer spending."
Formigle says occupancy and absorption across sectors will be zero for the next 30 to 90 days. Everyone is focused on conserving cash, so investors in projects should expect cash flow distributions to be suspended temporarily while the market calms down and this plays out. Operators should focus on collections and working with tenants to ensure flexibility, he says. However, cash is out there.
"Overall, we're in a no rent growth assumption environment and a no lease-up environment," Formigle says. "Investment decisions must take that into account. We're not in a credit crisis right now, so we're not in a liquidity crisis. About 75% of the lenders in CRE markets are doing business, so there's capital out there for the market to function."
The investment category outlook ranked from worst to best:
Hospitality is in the worst position relative to all asset classes and naturally has a negative outlook.
"We're going to see occupancies drop down into the single digit percentage range," Formigle predicts.
Seniors housing also has a negative outlook.
"Absorption across this industry right now is effectively zero and it's going to remain zero until we get through the worst of the pandemic," he says.
Retail has a mixed outlook. Deals with a heavy food and beverage component are being massively affected. When moving away from those deals to high-end retail with national credit tenants and grocery-anchored neighborhood centers, the performance is much better.
"We're in a hugely transformational period for retail that will play out over the next few months," Formigle says.
Office also has a mixed outlook. On one hand, there's no demand today for new space, but on the other hand, when looking at the weighted average lease term of existing buildings with strong rent rolls, those tenants are going to pay rent.
"The one element of uncertainty here is that a lot of the country is going to get really up close and personal with what remote working looks like," Formigle says. "If that works out well, it could impact absorption and future growth long term."
Industrial is again a mixed outlook but it leans positive. The only question now is class-A vacancy in a major market that is virtually shut down with no space leasing up anytime soon.
"But if you look at logistics space broadly, we're sitting in a pretty good place, especially with all the last-mile deliveries happening now with people staying at home," Formigle points out.
Multifamily is also a mixed outlook that leans positive.
"Get ready for retention ratios to spike hugely over this year, especially for stabilized class-A apartments," Formigle says. "No one is moving right now. If it's a new deal in lease up, though, it's not going to happen fast if it's class A. Class B and C will be challenged in different ways."
Although there is so much demand for more affordable product, service workers are going to be the hardest hit by the recession, so collections are going to be a challenge, he predicts.
Self storage has a positive outlook. In a recession, people are in transition, so demand for this product type tends to spike.
Manufactured housing also has a positive outlook and indeed is the darling of commercial real estate.
There's been virtually no new supply of the most affordable form of housing in the United States, so a recession bodes well for this sector.
"We in commercial real estate look at volatility in quarters and years, not in days and weeks," Formigle tells GlobeSt.com. "We're really at the front end of this, trying to look at what's happening right now, but information is going to come out throughout the year."