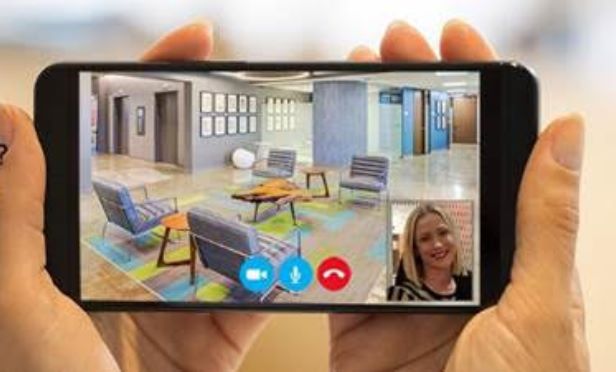 HOUSTON—Many companies are expanding toolkits to include digital offerings in response to social distancing and sheltering. While brokerages are discussing remote tours, some are taking the plunge with real results.
Houston-based Boxer Property launched its fully digital leasing experience last week, offering businesses the ability to take live video tours. By week's end, Boxer signed its first lease from a live video tour.
Boxer leasing representative Donna Svec gave a live Skype video tour for 1100 NASA Pkwy. The initiative paid off, with the client reviewing and digitally signing the contract days later.
"Boxer is doing its part to reduce in-person interactions by rolling out additional digital leasing solutions. In response to COVID-19, we enacted the live video tours on Tuesday of last week," Heather Shuttleworth, Boxer Property marketing director, tells GlobeSt.com. "The lease was signed on Friday."
The full digital leasing process starts at Boxer's website, where businesses can search nearby properties, view floorplans, photos and book a video tour. The leasing representative gives clients access to a Skype video call at a pre-scheduled time and is available to "walk" the client through the space. New tenants can receive digital contracts via trusted contract solution, DocuSign, pick up keys and move into newly sanitized office spaces.
"Businesses are embracing digital solutions in the world of social distancing. Our platform allows us to leverage the latest technology to reduce disruptions and provide new innovative solutions that are appropriate in this environment," said Alex Kakhnovets, Boxer Property director of leasing.
Texas Realtors have been in contact with the Texas Land Title Association, which reports that title agents and companies are remaining open. Title companies have been instituting social-distancing measures and work-at-home measures for staff who can do so. Many title companies are trying to take advantage of remote online notary services, however, Texas Land Title Association reports some challenge associated with lenders accepting remote online notary services for loan documents.