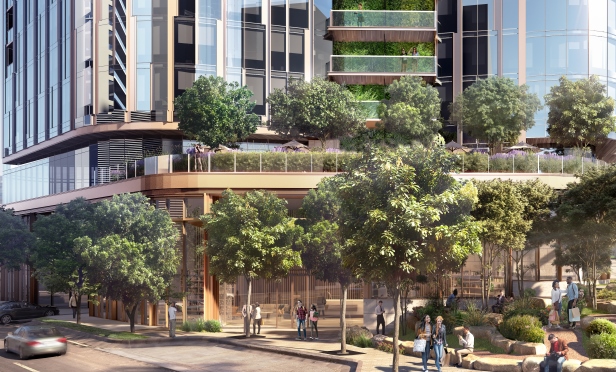 DALLAS—Ari Rastegar, founder of Rastegar Property, has acquired 15 multifamily buildings and previously co-invested in more than 10,000 storage doors across the country. In this exclusive, Rastegar shares the trends he's noticing, the investor feedback he's receiving and other topics relevant to two particular real estate sectors.
Rastegar believes multifamily and self storage are desirable in today's market for a couple of reasons. While the stock market is gyrating, underlying trends still show that the US economy appears strong.
This means those renting homes and apartments, often Millennials and Gen Zers, will continue to earn a living. Furthermore, those same demographics aren't retiring anytime soon, thus likely less concerned about the market and have no intention of downsizing or moving back in with parents.
"It's an unbelievable time for Dallas and Austin, and I've never been more optimistic for those two cities," Rastegar tells GlobeSt.com. "Millennials aren't buying houses, instead looking for the experiential lifestyle, and are not concerned about apartment size."
And, unlike retail and hospitality, self-storage units aren't visited by groups nor are they meeting places, meaning people will be able to visit storage units amid a regional lockdown.
"I'm optimistic about self storage because it's really an extensive of our apartments or in lieu of having a bigger house," Rastegar tells GlobeSt.com. "It's attractive to Millennials and older renters who are downsizing, so it's pretty recession-proof."
Aligned with those views, Rastegar Property is breaking ground in August 2020 on a walkable condominium development in one of the last undeveloped corridors in Dallas. The firm's first development project in Dallas is located at 1899 McKinney Ave. on a 0.45-acre Uptown/Victory parcel near Victory Park, just north of downtown.
This acquisition is surrounded by some of the priciest real estate in Dallas. In fact, the Union Dallas is located very near Rastegar's development.
The Union mixed-use property located at 2300 N. Field St. recently sold to a group that includes Far Eastern investors for a reported $370 million. Completed in 2019, the asset includes a 420,000-square-foot 21-story office tower, a 31-story residential building and more than 85,000 square feet of retail space anchored by a Tom Thumb grocery store.
San Francisco-based Salesforce signed an approximately 400,000-square-foot lease at the Union, which was reportedly the largest office lease executed in Uptown Dallas when it closed in late 2018.
And, Sonder Corp., a San Francisco-based apartment-hotel startup that manages short-term rentals, is leasing and managing the 270 multifamily units in a 10-year master lease.
For these reasons, Rastegar believes in his bet on Dallas and so do the private investors he has assembled for the McKinney Avenue project, including Kristaps Porziņģis, a player for the Dallas Mavericks.
"He's a dear family friend and partner with Rastegar," Rastegar tells GlobeSt.com. "And the project is being developed with valuable input from Kellie Rastegar, creative director for Rastegar Property."