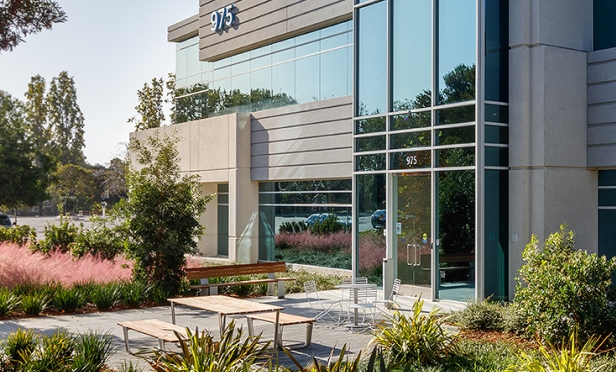 SAN FRANCISCO—With a 5 million-square-foot portfolio across key life science centers including Boston and the Research Triangle, Longfellow has been focused for the past two years on expanding its West Coast portfolio in two key life sciences hubs: 1.3 million square feet in the Bay Area and 450,000 square feet in San Diego. To help guide that expansion, the firm has named Northern California real estate veteran Evan Schwimmer as managing director of the firm's operations in the Bay Area, one of the nation's most active science and innovation clusters.
Since February 2019, the privately owned life sciences real estate developer has acquired a 1.3 million-square-foot Bay Area portfolio, including the Palo Alto Technology Center and Bayshore Technology Park, a 1 million-square-foot 20-building campus in Redwood City. Conversion of both office clusters to lab space is underway, as well as plans to add Longfellow's proprietary tenant amenities and services program, Elevate, to the properties.
Last year, Longfellow deployed $500 million in equity to fund innovative life sciences projects across the country, and it has more than $1 billion of committed capital to invest in the sector moving forward. The firm has partnered with some of the country's most distinguished institutions, including Stanford, Harvard and Duke, and deploys a hospitality-forward approach to reinforce collaboration and elevate the tenant experience throughout its buildings, a rare approach to the traditionally rigid lab and life science offices spaces.
Schwimmer's responsibilities will include acquisition pursuits as well as oversight of property management, project and development management, asset management and leasing of Longfellow's Northern California portfolio. Schwimmer will work closely with managing director Nick Frasco, who oversees all acquisitions and operations in Southern California. Together, they will guide Longfellow's growth on the West Coast.
"We are taking advantage of the life sciences cluster in the Bay Area to convert office opportunities," Schwimmer tells GlobeSt.com. "We are working with our brethren, NAIOP and ULI, to lift each other up right now. While we are empathetic about the (COVID) situation we're in, we anticipate that the life sciences sector will outperform other sectors. Because retail and hospitality are hard to be in today, the spotlight that is being brought will only benefit life sciences with capital, research, etc. We're introspective that we are where we should be, and looking at conversion of land and buildings to lab use development for a higher and better use."
Prior to Longfellow, Schwimmer managed the San Francisco office of The John Buck Company with responsibilities for West Coast investments and development in office and residential totaling more than $1.8 billion. He also led office acquisitions and development activities in the Irvine Company's Northern California region.
"San Francisco is the epicenter of a thriving life sciences ecosystem in California, and as one of the nation's leading developers of lab space, this is naturally a market where we are expanding our presence," said Adam Sichol, managing partner at Longfellow. "With a robust life sciences sector in California and industry growth fueled by billions in federal and VC investment, we anticipate strong demand for the skill Longfellow brings to building the modern lab space environments these innovators need to advance their research and the commercialization of new products."
Of the sheltering that the Bay Area is observing due to COVID-19, Schwimmer says the business world is exhibiting needed caution but some of the practices may become the new normal.
"You wonder what will become habit-forming behavior. We may adopt working from home more," he tells GlobeSt.com. "There are a ton of silver linings out there, along with the suffering. We are taking solace in the ancillary benefits too. We are working with cities, and partnering with blood drives and schools right now. We are trying to lead and be an inspiration to others."