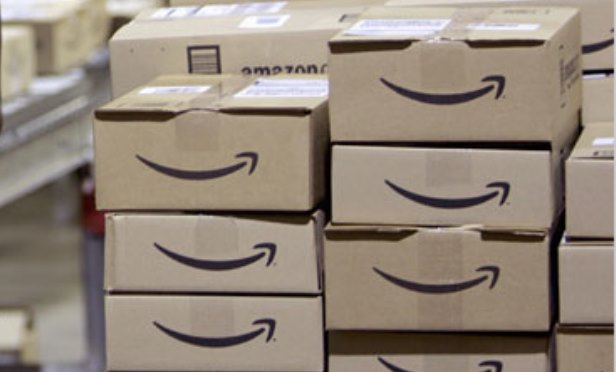 SEATTLE—Site selection trends will shift once the coronavirus has passed, according to Rick Weddle, Site Selectors Guild president and CEO. "Although we are in a 'great pause' right now where everything is in suspended animation, companies are already looking at diversifying China plus one to make sure we don't find ourselves in this situation again," he tells GlobeSt.com. "We are reshoring in Canada, Mexico, etc. The B-to-B supply will become more important than cost."
Weddle says changes will occur and lessons will be learned because of this disruption, namely, remote workers, accelerated shipping distribution artificial intelligence and automated warehouse operations.
"We will see winners and losers as things align. China will become a loser because of the supply chain realignment. Simply, iPhones must have more distribution facilities. Offices using the remote system will find it hard to maintain corporate culture so workers will be brought back in after the great pause is over."
The Site Selectors Guild, the world's only association of site selection consultants, recently released The State of Site Selection, a new report on the trends impacting corporate location decisions. Here are some of its findings.
Key Trends Highlighted in the Report
The Workforce Effect: With low unemployment and talent migration rates, companies across industries are getting creative with recruitment. Some are even taking on a try-before-you-buy approach to test labor market conditions through co-working spaces before committing to a permanent office space in a new location.
The Trump Effect: Trade wars and tariffs have generated uncertainty in corporate location decisions. Winners in the trade war include companies heavily reliant on the raw materials such as certain agricultural products, crude, natural gas and chemical components that the US can provide as the lowest cost producer. Conversely, industries that export products or import products for production–such as the automotive industry–are at significant risk.
The Public Scrutiny Effect: High profile corporate location decisions have thrown incentives under the microscope. Most Guild members believe performance-based incentives are a win-win proposition.
The Technology Effect: Technological advances have benefited second and third-tier cities as locations for new corporate offices as many companies migrate from expensive, mostly coastal locations. Access to reliable broadband is one factor that impacts which communities attract this new investment.
The Next Day Effect: The rise of e-commerce has resulted in a surge of distribution facilities, and the consumer expectation of next-day delivery has impacted where these facilities locate. Companies are finding creative ways to balance the need for facilities in high-density areas with the often limited availability of land/buildings. Solutions range from deploying smaller vehicles to developing a series of smaller distribution centers ringing a metropolitan area.
The increase in projects has resulted in a limited supply of industrial facilities. And, companies are forced to adjust project timelines or face higher rents and project costs. Companies and communities are forced to balance the need for facilities in high-density areas to meet the demands of customers with the availability of suitable buildings and/or land.
The rise of Amazon is instructive. During a 10-year period, Amazon's revenue has increased nearly 10-fold from $24 billion in 2009 to $232 billion in 2018. The company began as an online bookstore, but quickly became the gold standard in all areas of e-commerce, driven in part by a strong network of third-party sellers, a popular loyalty program (Amazon Prime) and an increasing range of products. According to estimates provided by eMarketer, Amazon's sales account for approximately 49.1% of all online retail spent in the United States and 5% of all retail sales.
Amazon's meteoric rise is due in part to its innovative and highly efficient supply chain. Amazon's effort to deliver products to the customers in the shortest possible time is putting intense pressure on the global retail industry and fundamentally changing the way supply chain management works. The rapid acceleration of Amazon's innovations in supply chain management has made it difficult for key competitors to keep up and is forcing its major competitors such as Walmart and Target to increase the number of distribution facilities, invest more in supply chain automation technology and importantly, reduce product delivery times to meet customer expectations that have been largely influenced by the Amazon model.
"Amazon's predictable delivery fulfillment centers are locating near major markets like Walmart used to do, and the next-day effect is driving the distribution chain," Weddle says.