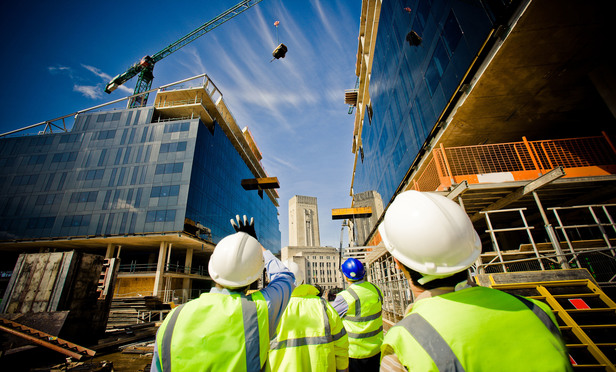 NEW YORK CITY-Tower Holdings Group, a development and construction firm headquartered in New York City, has streamlined all of its communication channels as the real estate and construction sectors continue to experience impacts from the coronavirus, or COVID-19 , pandemic as it develops, Iryna Suhnaska, executive vice president at Tower Holdings, tells GlobeSt.com.
The firm, like many stakeholders, is trying to navigate the uncertainties surrounding business operations and project timelines, as issues of new labor, employment legislations and government-mandated quarantine and restrictions develop.
"We are focusing on open channels of communication, both internally with our remote office staff and our field staff, as well as with our clients, partners and vendors," Suhnaska said. "We believe maintaining these constant communications and proactively planning for potential disturbances in labor forces and materials supply are a key component of mitigating long term severe impacts of the COVID-19 crisis."
To date, the company and its subsidiaries have taken the following actions and implemented the following policies and procedures in order to address COVID-19 and its effects on the businesses:
A committee has been put in place, which meets regularly to address company policies and employee communications that need dissemination, and monitors any updates regarding the COVID-19 outbreak daily.
A Project Site Protocol Plan for Employee Communications & Actions Regarding Coronavirus has been implemented and disseminated to all project managers and superintendents across our project sites. The plan provides guidance to project personnel on what to do and not to do during this COVID-19 outbreak and sets forth a cohesive reporting structure across all companies so that pertinent information is disseminated to the necessary parties.
CDC Stop the Spread of Germs and the New York City Coronavirus Fact Sheet posters have been sent to all superintendents and are posted in English and Spanish at all of its job sites.
Toolbox talks are held regularly by superintendents and safety personnel and include COVID-19 related topics to inform field employees on the best practices to hinder the spread of the virus, informing them of any new company policies that have been implemented, and providing any other necessary information.
Office personnel are working remotely and remain in constant communication with job sites and continue to support the firm's construction fieldwork.
"We're working to support and sustain our employees, our customers and our partners, as we address a pandemic that will no doubt become a chapter in the history books, our commitment to all of them will not waver," Suhnaska said.