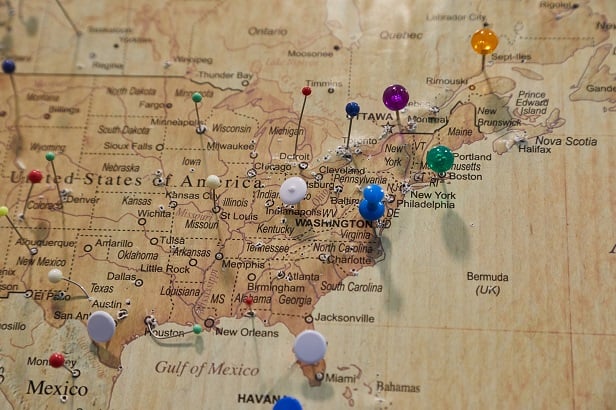 If there is any silver lining in the COVID-19 epidemic, it's that people are banding together to try to survive the ordeal. Whether it's young people buying groceries for the elderly or people purchasing food for emergency room workers, social media is full of reports of ordinary citizens banding together.
Reid Thomas, executive vice president of NES Financial, an Opportunity Zone fund administrator, thinks investors will show that same spirit after the crisis is over. "There is a prominent link to a heightened focus on health and a general bias towards making a positive social impact that this particular issue [COVID-19] is drawing attention to," he says.
After recently partnering with Howard W. Buffett and his advisory firm, Global Impact LLC, Thomas says that his company has received an uptick in interest from investors of all types.
"What we didn't expect to see is more traditional investment funds start to focus more on how they can adjust to get a better score and how they can tweak their projects to do more good," Thomas says. "Even the traditional funds are starting to think about that as an element of their overall strategy."
There are ways to tweak an Opportunity Zone project so that it checks off more boxes for socially conscious investors.
"As an example, a developer could pay more attention to what kind of contractors that it hires in the local area," Thomas says. "It could hire a woman-owned or minority-owned business as an example. There are also things they can do on the energy efficiency side and certain types of products they could incorporate into their construction would."
Housing developers could also adjust the unit mix in their overall project to make some units more affordable. "They could tweak those parameters, and that would make a big difference," Thomas says.
Another way to make a social impact is to develop retail that will address food or bank deserts. Moving off the coasts and looking at areas of the country that don't usually receive attention can also move the social impact needle.
"As funds get created, and projects are designed, they're moving more to the center of the country, which is more of what I think the program was intended to do," Thomas says.
As more millennials become investors, Thomas thinks social-impact investment will further expand.
"You have these bigger market forces, like impact investing in a younger demographic," Thomas says. "They care more about these things [than previous generations]. So, I think we will continue to see signs that the Opportunity Zone program can do the good that it is intended to do."