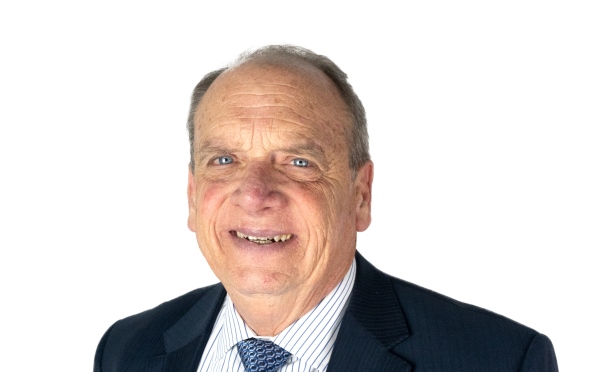 DALLAS—Industry veteran Randy Wood was recently hired by NAI Robert Lynn as executive vice president of industrial leasing. Wood has more than 35 years of experience managing industrial leasing projects in Dallas-Fort Worth and in the new position, he will oversee NAI Robert Lynn's leasing assignments with institutional owners in the DFW region.
Wood is currently working with Rick Medinis and Mark Miller of NAI Robert Lynn on the Lakeside Ranch 350 building, a 274,994-square-foot space inside a 230-acre industrial park in Flower Mound, TX. NAI Robert Lynn is the leasing agent.
In this exclusive, Wood recently shared some insights on how COVID-19 is impacting the industrial market, trends in industrial leasing, the status of inventory and tenant space requests.
GlobeSt.com: How is COVID-19 affecting the industrial leasing market?
Wood: It's way too early to predict the full impact of COVID-19 on our DFW industrial market, but our brokers have been monitoring things very closely. We have seen deals move ahead at a quicker pace to get finalized, and others have been delayed or called off indefinitely due to the uncertainty. International freight forwarders, many located around DFW airport, have already taken major revenue hits related to ocean freight and international air cargo services. The supply chains of the large grocers have also been stressed by an unprecedented run on food, paper and cleaning products. Retailers have done a remarkable job of keeping up with the pace and most folks are limiting their purchases in the name of fair play.
GlobeSt.com: Prior to the slowdown, what were some of the trends taking center stage in industrial leasing?
Wood: Warehouse users were taking space everywhere. Big regional warehouses are still in vogue, but they must have quicker delivery with a big distribution center. Customers want their products now, not two days from now.
GlobeSt.com: What is DFW's industrial inventory? How does this industrial market compare to other regions?
Wood: Before this robust cycle, Dallas wasn't considered a Tier 1 market, but it definitely is now. We probably have 93 to 95% leased right now in the industrial market. The barrier of entry is low, we're a right-to-work state, Texas is business friendly and the central time zone makes a huge difference…lots of positive factors.
GlobeSt.com: What are the biggest things tenants look for in a space?
Wood: Flexibility and options. They want the ability to grow and expand for the future. If it's a 1 million-square-foot user, for example, they want 180-foot truck courts on either side of the building. They also want an abundance of trailer parking and extra land. We're seeing this a lot.
GlobeSt.com: How were corporate relocations changing the overall industrial leasing market pre-slowdown?
Wood: It's gotten really competitive, but the supply and demand is pretty balanced, which is great. Back in the day, there were maybe 8 to 10 developers and 50,000 square feet was a big deal. There are probably 75 developers now that are active and deals are north of 1 million square feet. What always excites me is the tenant finish-out work. It provides jobs for subcontractors. It's product and mini-commerce created every time a lease is done.