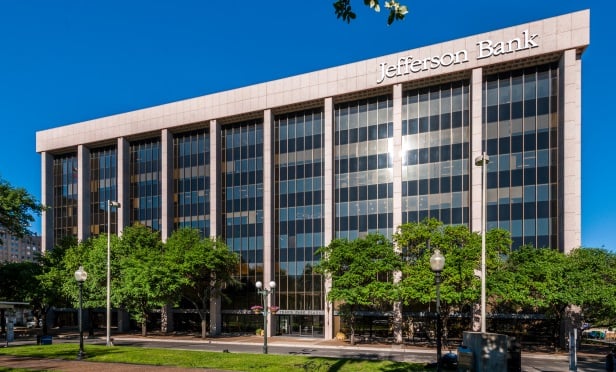 SAN ANTONIO—Entrada Partners has added to its 1.2-million-square-foot San Antonio portfolio with the acquisition of Travis Park Plaza, a 151,736-square-foot class-A office building and a six-story garage. The price was undisclosed.
Built in 1970 and later renovated in 2001 and 2019, the seven-story granite-clad building and adjacent six-story parking garage takes up nearly a full city block at 711 Navarro St. in the heart of the central business district. Travis Park Plaza's location, parking ratio of 5.4/1,000 and 19,000-square-foot floorplates were compelling factors for Entrada, according to co-founder and partner Joshua Bar-Yadin who heads the firm's San Antonio office.
"San Antonio's low costs of living and doing business has resulted in extremely strong job growth over the past five years," said Bar-Yadin. "Vacancies in downtown are the lowest they have been since 2007 and continue to tighten, driven by large corporate expansions and relocations. This was a rare opportunity to acquire one of the only office buildings in downtown San Antonio that can accommodate tenants with high employee counts."
Entrada plans to leverage the successful lease up and operation of its nearby 172,000-square-foot One Alamo Center to implement its value-add strategy for Travis Park Plaza. With the seller having recently completed significant base improvements to the building, Entrada will undertake a multi-million-dollar renovation that will focus on the building's aesthetic, amenities and tenant functionality once the slowdown ceases.
"We don't know the depth and breadth of the pandemic, but we feel confident that when we return to normalcy, our central location within downtown San Antonio will be in demand," Reuben Berman, Entrada founder and partner, tells GlobeSt.com.
Travis Park Plaza was 82% leased at closing. Tenants include Conviva Care Solutions, Kairoi and Tetra Tech. On the ground floor fronting the 2.6-acre Travis Park is Lola Coffee Bar, a newly opened coffee shop with live entertainment. An interactive art gallery with an indoor/outdoor bar operated by Hopscotch is planned for a date in the future.
Transwestern executive managing director Larry Mendez and vice president Brad Kaufman will provide leasing services and Transwestern will serve as the property manager on behalf of the owner. Todd Mills, Carrie Caesar and Hunter Mills of Cushman & Wakefield represented the seller, and De'On Collins of JLL arranged the financing for the buyer.