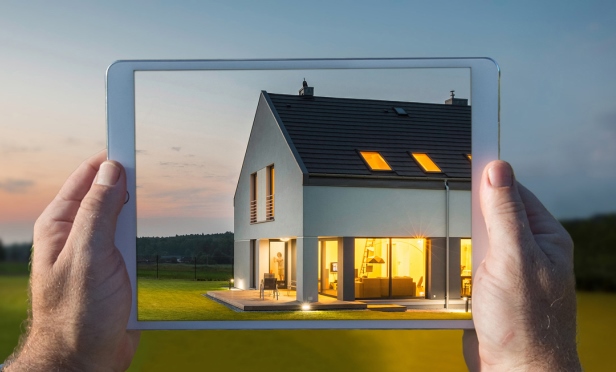 SAN FRANCISCO—With COVID-19 now a global emergency, the heightening of travel restrictions, limitation of mass gatherings and social distancing, and people being required to work from home are all affecting multiple sectors including the real estate industry. Sellers targeting foreign buyers for instance, are recording drops in very high percentage rates.
Recognizing these realities, real estate augmented reality visualization platform RealAR recently partnered with location-based AR experience company, tagSpace, to launch a strategic partnership.
"This partnership solidifies RealAR as the go-to solution for property professionals to understand plans as easily as physical property," said Dan Swan, CEO of RealAR. "We have been watching tagSpace's progress into areas such as Smart Cities for a number of years and now together we're bringing the best experiences to both residential and commercial real estate, especially now with property professionals using technology in new ways to reach customers."
The two companies are specialists in the emerging technology of augmented reality. RealAR came to market in 2018 with an initial focus of helping home buyers view homes before construction was completed.
Upon completion of the Colliers Proptech Accelerator Program powered by Techstars, RealAR partnered with Colliers to expand into commercial real estate. tagSpace is also a Techstars portfolio company, having recently participated in Lisbon 2019.
As RealAR's technology partner of choice, tagSpace will provide annotation tags within its property tours. Likewise, RealAR real-size 3D models created from a 2D floor plan can be placed at real-world locations via the tagSpace portal.
Paul Martin, tagSpace CEO will become RealAR's co-chief technology officer to bolster delivery of property visualization capabilities.
"We have been connected with the RealAR team a while but our relationship forged after our companies each joined the Techstars family, the global platform for investment and innovation. RealAR's commitment to solving real world problems using technology is impressive. Visualizing real estate in-situ using mobile AR technologies is important now more than ever due to travel and social recommendations being imposed in the wake of COVID-19," said Martin. "Combined with tagSpace's XR city-scale annotative tags and cloud solution, we are excited to have a combined offering that can help businesses sell and lease property, even in an economic downturn."
During the coming months, RealAR will release its automated conversion technology which uses artificial intelligence to create real-size and real-time experiences. This will allow tenants, landlords and brokers to understand how to optimize the best fit-outs for a space.
"RealAR is 100% mobile, so runs on your smartphone without any additional gear like headsets, and unlike desktop experiences, RealAR walkthroughs are real size and untethered," Swan tells GlobeSt.com. "Because RealAR is mobile, a property walkthrough can be done anywhere. The walkthroughs allow a buyer or tenant to experience a floorplan layout end-to-end just the same as physical spaces. RealAR viewers can understand layouts as they would in the real world. This is all great for distance viewing, shortlisting and of course deal closing because users can walk through that final floorplan based on negotiations."