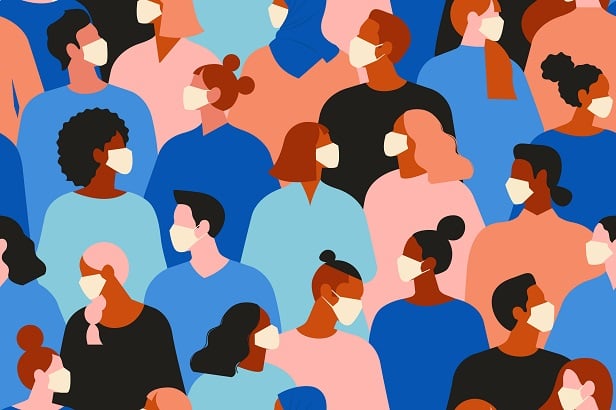 The coronavirus continues to take its toll on the United States as the number of deaths linked to COVID-19 passed 24,000 and reported cases 140,000 in the country as of March 30, 2020. Most companies, to protect their employees, residents and visitors, are now taking precautionary measures, such as asking employees and visitors about their potential exposure to COVID-19 and denying access to the site if their responses indicate potential exposure to the virus.
While a blanket restriction on all non-essential visitors is a viable approach, visitors to a site can be asked questions about their potential exposure to COVID-19. If the screening questions indicate the visitor may have been exposed, the owner or manager of a site may prevent their access to the site. If the screening approach is preferred, the owner or manager of the site should post clear notices of any screening policies or provide screening questionnaires alerting visitors that their entry may be denied if the individual:
Recently traveled to a location with a high risk of exposure
Had contact with someone diagnosed with COVID-19, or
Are experiencing symptoms of the virus
Any information collected from visitors should be kept confidential.
If the site is located in a community facing particularly severe challenges from COVID-19, screening of employees and visitors may include checking their temperatures. On March 11, 2020, the Centers for Disease Control and Prevention issued guidance for Santa Clara County, California, and Seattle-King, Pierce and Snohomish Counties, Washington, recommending that every business conduct "[r]egular health checks on arrival each day (e.g., temperature and respiratory symptom screening) of staff and visitors entering buildings."
This guidance suggests that conducting health checks, including temperature and respiratory symptom screening, of all visitors on a daily basis in the case of a severe COVID-19 outbreak would not violate the Americans with Disabilities Act.
However, when using biometric screening tools, owners or managers of the site must consider any enhanced privacy protections under state and local laws, such as the Illinois Biometric Information Privacy Act.
Additionally, even checking visitors for elevated temperatures is not a perfect precaution against COVID-19 because some visitors infected with the virus will be contagious but asymptomatic and without a high temperature, and others may have a fever unrelated to COVID-19. Screening for elevated temperature in conjunction with respiratory symptoms and other screening questions is the best indicator of potential COVID-19 infection.
While the owners or managers of a site may limit access to visitors based on information provided relating to potential exposure to COVID-19, this may not apply to landlords when it comes to guests of their residential tenants. Tenants control access to their space and have a right to have guests, as long as it does not violate any applicable shelter-in-place guidelines (e.g., a gathering of 10 or more guests).
Even in this situation, however, a prudent landlord could take steps to minimize the spread of COVID-19 by circulating as much information about safe practices as possible, posting flyers about COVID-19 in buildings, and otherwise promoting social distancing among the tenants.
For the country to take the threat of COVID-19 seriously, the owners and managers of sites must consider serious measures to combat the further spread of the virus. These measures may include screening visitors about their symptoms, recent travel and even conducting daily temperature and respiratory symptom screening of visitors for localities suffering severe outbreaks. Any information collected from visitors during these screenings should be kept confidential.
While restricting all non-essential or social visitors would be the most effective preventative, site owners and managers are within their rights to prohibit entry to visitors based on responses to their COVID-19 screening questions. Even residential landlords who are unable to prohibit their tenants from having guests can do their part to "bend the curve" by spreading helpful guidance to their tenants.
Rob Plowden is a partner, and Warren Smith is an associate in the Atlanta office of Eversheds Sutherland (US) LLP. Plowden leads the firm's US data center practice.