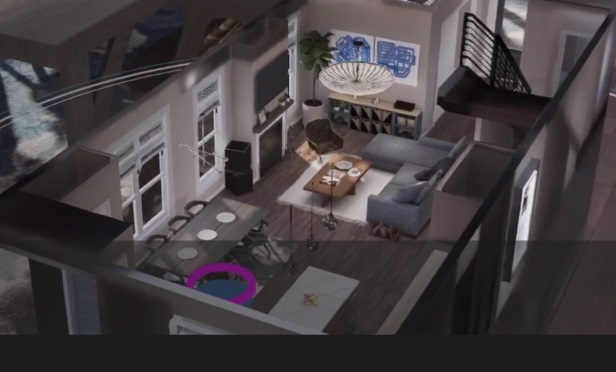 SEATTLE—Microsoft mixed reality partner Altoura is providing free licenses for its virtual/augmented reality (VR/AR) training and collaboration software for use in finding a COVID-19 vaccine or making healthcare supplies. The startup joins the ranks of US companies big and small that are jumping to respond to the challenge, says Jamie Fleming, CEO of Seattle-based Altoura.
Fleming's offer to provide his company's software licenses for free and discount its design services is motivated by the very real dangers and pain it has caused in his own back yard. He is reaching out to business leaders to collaborate in the quest for solutions to the global pandemic and its ensuing havoc.
"We know that we can provide a layer of safety and productivity with our immersive training software," said Fleming. "I believe there is an imperative for all of us to work together to find solutions. Coronavirus has struck so many in my community and our loved ones."
The company is offering free licenses for six months to its Altoura immersive reality platform with virtual reality, augmented reality and mixed reality (VR/AR/MR), and at-cost digital twin and training design services to companies or organizations, private or public, that are working on a COVID-19 vaccine or manufacturing supplies such as ventilators, personal protective equipment and testing kits for healthcare workers. The licenses can be extended if needed.
Altoura builds VR/AR/MR enterprise solutions for immersive training, layouts and virtual tours. The solutions run on iOS (iPhone and iPads), Android, Windows PC and the HoloLens 2. It supports multi-user remote collaboration.
Hundreds of companies have used Altoura's web-based VR tours and its app-based immersive training and collaboration software. Fleming points to JLL, CBRE and Prologis as some of the firms that use Altoura virtual tours for viewing commercial space.
Even prior to the global pandemic, Altoura was working with customers such as Thermo Fisher, Walgreens and Microsoft, and continues to support those firms in their current pivot as part of emergency response programs and for immersive virtual training.
Many companies already employ virtual training for the cost savings derived from reduced travel and the ability for employees to train anywhere, any time. With the Altoura software, environments can be experienced in immersive virtual or augmented reality. This reduces the need for in-person interactions and travel–two factors that may be the difference between life and death in the face of this global pandemic.
"We sensed we could play a role and contribute to the current situation," Fleming tells GlobeSt.com. "We can also contribute to companies' shifting production like GM needing to quickly train its workers to make ventilators. It's very surreal that we're at the epicenter of this in Seattle. Everyone is reeling because we don't know how long we'll be working in this manner. But we've been thinking of this virtual system for a while. We feel like we are part of a solution which is keeping our spirits up."
According to internal research, immersive collaborating and training accelerates learning by raising the learner's engagement, increasing information retention and reducing errors.
"Altoura allows us to train our people safely in unsafe situations," said Amanda El Bahou, manager of Qantas Group Learning Technology. Altoura recently built an immersive 737 flight simulator for Australian airline Qantas. This type of digital twin for cockpit training allows pilots to address issues as if they were really on site. Moreover, it is valuable for other professionals such as doctors, firefighters and others on the front lines.
"Over the years, we've invested in the question how can we make spaces more interactive? These types of immersive situations allow you to correct errors before they occur in the real world," Fleming tells GlobeSt.com. "After Microsoft brought us in for mixed reality capabilities, we spent two years focusing on highly realistic digital twins of environments. This allows people to collaborate very closely. We focus on and empower information workers to do their work all over the world."
Just how much of the sheltering lifestyle is the new normal and how much of it is temporary is anyone's guess. But many are speculating that some of the new ways of working may just stick.
"We're with companies 100% and are going to get through this," Sumana Chatterjee, vice president of customer success with Altoura, tells GlobeSt.com. "Immersive learning is one the front lines today and virtual tours are what the future holds. This gives us hope."