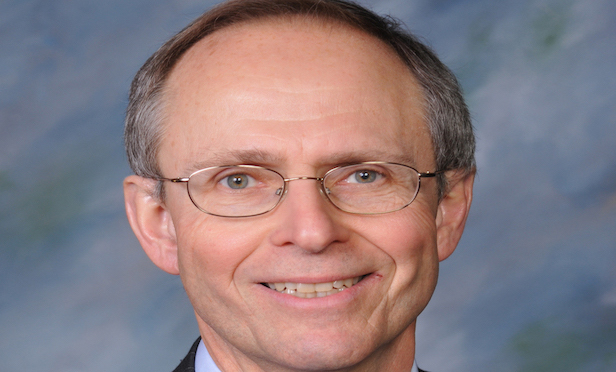 NEW BRUNSWICK, NJ—NAIOP New Jersey has worked with New Jersey government to identify more than 1.5 million square feet of commercial space for possible conversion to makeshift intensive care facilities and other emergency operations to support first responders and those infected with COVID-19.
Michael McGuiness, CEO of NAIOP New Jersey, reports that half of the properties identified for possible conversion are located in Hudson and Bergen counties.
"It is truly heart-warming to know that the Meadowlands Conference Center space (donated by Hartz Mountain Industries) is being transformed by the US Army Corps into a field hospital to be open April 3. We are also working closely with the Port Authority of New York & New Jersey and surveying industrial members to identify their warehouse capacity and continued ability to process containers in the upcoming months." He adds that the goal is to mitigate further adverse impacts on the region's supply chain.
NAIOP New Jersey also touts its successful advocacy work along with other business organizations in advancing that construction work (including industrial, logistics, port-related, shipping, food production and delivery and trucking) be considered essential and therefore permitted to continue during the current shutdown of non-essential businesses imposed by Gov. Phil Murphy last month.
NAIOP New Jersey has asked that if a shutdown order is issued for construction, exemptions be given to construction activities related to essential businesses.
The association continues to work with a coalition of business leaders on such actions as extending rule-making calendars, including rule proposals, adoptions, comment periods, stakeholder meetings and public hearings; continuing local inspections and approvals; directing the Department of Transportation to immediately issue all final permits for pending, pre-approved applications (e.g., road widening), to allow developers to continue with "approved" planned development construction activities. NAIOP is also looking to extend all state and local deadlines associated with statutory mandates, regulations, local ordinances, permit applications and conditions, grants and filings.
McGuiness said, "Repercussions from the ongoing COVID-19 pandemic are far-reaching and unknown, but the impact on the commercial real estate industry certainly will be substantial."
He added, "In these rapidly-changing times, we are doing all we can to keep the market moving in a positive direction while working closely with our member companies to provide necessary support and find solutions that will address both the long- and short-term implications of this crisis. We are also working closely with government at all levels informing them on how best to navigate their strategic response."
In terms of its civic initiatives, NAIOP New Jersey is asking those with the means to assist two of its partner organizations, The Community FoodBank of New Jersey and Fulfill Monmouth & Ocean. NAIOP New Jersey will be holding volunteer days at both operations later this year.