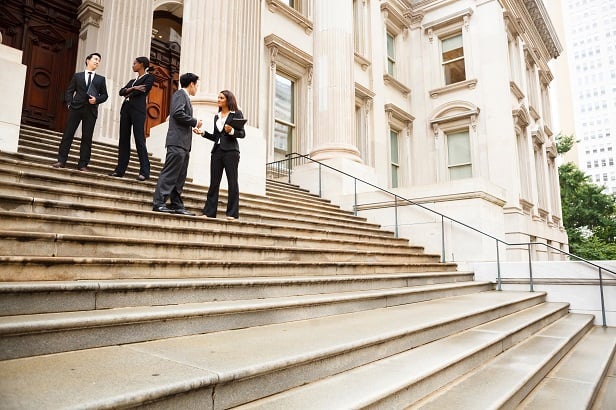 An untold number of businesses, retailers and renters will be unable to make their rent this month due to the disruption from the coronavirus. Landlords have been urged to work with tenants during this time, offering them concessions where possible. But be careful, warns Morris, Manning, & Martin: rent accommodations may trigger liability under loan documents, joint venture agreements or other contracts.
It writes:
"Almost all loan documents restrict Transfers (broadly defined) of any interests in the property securing such loan, but identify certain "Permitted Transfers" that are allowed. Many loan documents provide that leasing and amending leases in the ordinary course of business are Permitted Transfers if entered into in accordance with the provisions of the loan documents, which usually restrict amendments impacting financial components of leases such as rent amounts, timing for rent payments and lease terms without the lender's approval.
"That means any leasing activities/lease amendments not entered into in accordance with the Permitted Transfer provisions are Transfers in violation of the Permitted Transfer provision. A violation of the Permitted Transfer provision is almost always a violation of the non-recourse carveout provisions for which the borrower and/or non-recourse carveout guarantor(s) can be liable for 100% of the principal and interest on the loan."
The firm advises landlords to read their loan documents and, if applicable, obtain the lender's consent before amending a lease. Also, it said, remember that a lease amendment could be an email from a landlord to the tenant agreeing to waive, reduce, or defer any rent.
Besides the loan documents, other contracts such as joint venture agreements, may have provisions prohibiting rent accommodations/modifications without the counterparty's consent, the firm also said. "In certain cases, a manager/general partner's failure to obtain consent from its joint venture partner is afforded no cure right and is presumed to be a bad act for which the manager/general partner can be removed from authority, can lose economic rights (for example, promote distributions), and/or potentially trigger other exit remedies, such as a call right or forced sale."
Here too, read the joint venture agreement and, if applicable, obtain the counterparty's consent to any COVID-19 strategy that involves rent accommodations.