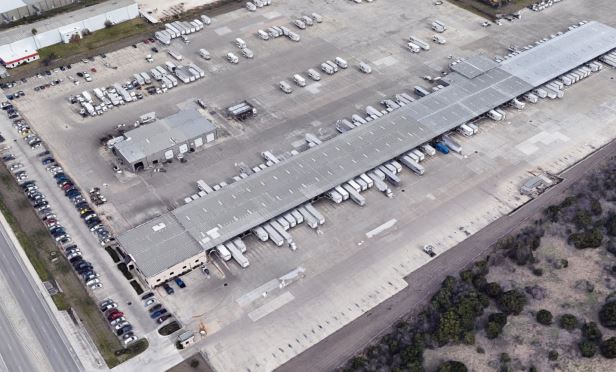 SCHERTZ, TX—Located northeast of San Antonio, 7012 FM 3009 is a 101,000-square-foot mission-critical facility that is fully leased to FedEx Freight. The asset recently sold to S&B Detrick LP, a private investor on a 1031 exchange, for $25.7 million.
The buyer was represented by Cushman & Wakefield. The seller, a California-based private investor, was represented by Mollie Alteri, Joey Odom, Mike Sladich and Maggie Holmes of Stan Johnson Company.
"The offering presented the buyer with an opportunity to acquire a logistically significant industrial asset on a long-term lease with a strong credit tenant," said Alteri, associate director in Stan Johnson Company's Atlanta office.
The facility is near Interstates 10 and 35, providing ease of access to trucking routes that serve some of the fastest growing cities in the country, including the nearby San Antonio MSA, as well as other key Texas metros such as Austin, Dallas and Houston. The property sits on nearly 33 acres and it was originally constructed in 1995 as a 77,000-square-foot build-to-suit for the tenant. In 2013, the property was expanded to meet increasing service demands.
"We are facing unprecedented times, but we believe the industrial sector is uniquely suited to serve today's rapidly changing environment," adds Alteri. "This disposition illustrates that logistics and distribution assets continue to be highly favored by investors, especially when the occupying tenant is essential to our daily lives."
FedEx has invested billions of dollars this cycle to expand network capabilities, both facilitating the growth of e-commerce and stepping in as an essential service provider during the current health crisis, Alteri says.
"The way in which we consume and move goods has changed dramatically this cycle, and recent events related to the spread of COVID-19 have highlighted the critical importance of logistics and distribution infrastructure in moving supply chains to meet related relief needs," Alteri tells GlobeSt.com. "While this cycle has seen significant investment into expanding these networks to enable the growth of e-commerce and meet consumers at their literal doorsteps, recent events have highlighted how essential these networks can be. The current upheaval, which we hope will be abbreviated rather than long term, will further help refine logistics and distribution by showing pain-points in crisis that need to be addressed for the long-term continued growth and evolution of the space."
Overall industrial vacancy in San Antonio is at 7.2%, up from this time last year at 6.1%, according to a report by NAI Partners. The occupancy rate of the 5.1 million square feet delivered to the market during the last 14 months stands at 67% and of the 5.3 million square feet under construction, 61% has been pre-leased. The vacancy rate for class-A properties is at 17.4%, up from the prior period at 14.4%. While the asking price for industrial properties has steadily grown during the past few years, its March rate stood at an average monthly rate of $0.50 per square foot with slight fluctuations during the time in between, says the report.