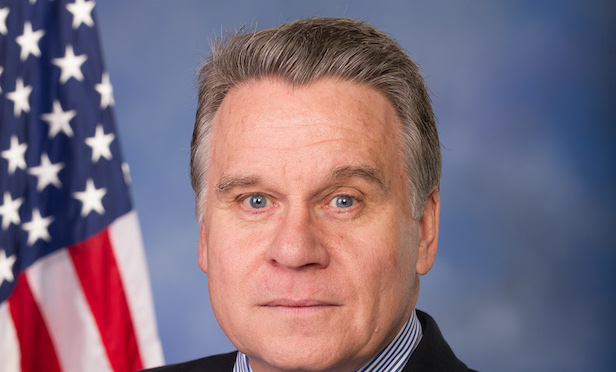 HAMILTON, NJ—The Federal Transit Administration awarded the State of New Jersey more than $1.7 billion in CARES Act emergency funding to help NJ TRANSIT deal with the economic impact caused by the Coronavirus pandemic,
The funding for the New Jersey transit system was announced by US Rep. Chris Smith (R-NJ) and requires no local matching cost-share. The $2-trillion stimulus bill called the Coronavirus Aid, Relief, and Economic Security (CARES) Act was passed by the House and signed into law by President Trump on March 27.
The CARES Act directs the FTA to allocate funding to prevent, prepare for, and respond to the coronavirus through the existing Urbanized Area Formula Grants Program. The State of New Jersey will receive a total of $1,758,430,844.
"This emergency funding can be used to help NJ Transit get through the ongoing coronavirus turmoil and help pay for the most basic costs to operate, maintain and run our public transportation system," said Congressman Smith, whose district includes the Hamilton Transit Station and the NJ Transit North Jersey Coast Line that runs from Bayhead, Ocean County through Monmouth County northward, and other rail lines and facilities used by commuters.
He adds that the funding can be used to pay such expenses as driver salaries, fuel, personal protective equipment and cleaning supplies.
"Mass transit is an integral and crucial component of our state economy, and will be an important part of the recovery for working families, travelers and general business activity. We will get through the current crisis and when we do, public transportation will be at the forefront," he said.
The CARES Act is also providing direct financial assistance of $1,200 for individuals making under $75,000 per year, $150 billion to assist state and local governments, and $600 extra per week and an extension of unemployment benefits for four months.
Neighboring New York State will receive nearly $4 billion in CARES Act funding. U.S. Nita Lowey (D-NY) announced $3,790,512,656 in federal funding for the Metropolitan Transportation Authority (MTA) through the CARES Act to help with the costs of maintaining transportation service for New Yorkers during the COVID-19 pandemic and quickly resuming full schedules after New York fully recovers from the pandemic.