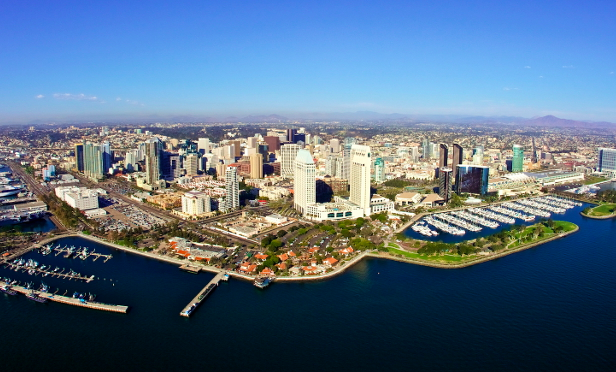 There are many questions about tenant obligations during the pandemic, both for commercial and residential tenants. Tenants are required to pay rent, if they are able to. If not, tenants are liable for back rent once the health crisis is over and we regain some sense of normality. However, tenants may be able to use force majeure clauses to justify suspending rent payments.
"Landlords may, at this time, continue imposing late fees and interest on late payments of rent. Governor Newsom's executive order clarifies that tenants remain obligated to pay rent, and that no municipalities may impose restrictions on a landlord's ability to recover rent due," Jamie Altman Buggy, an attorney at Crosbie Gliner Schiffman Southard & Swanson, tells GlobeSt.com. "That said, force majeure clauses within leases and legal doctrines may limit tenants' rent obligations."
In the meantime, landlords should continue issuing rent requests and default notices per usual, according to Buggy. "Landlords may want to add language to their standard notices to address the COVID-19 pandemic," she says. For example, says Buggy, landlords could include the following language: If tenant's business operations have been affected by the COVID-19 pandemic, please contact landlord immediately to discuss tenant's options.
In addition, any new agreements should be properly documented in writing as they develop. "When accepting tenants' partial payments of rent, landlords should send written correspondence indicating that they accept such partial payments without waiving any legal or equitable rights, including the right to later recover the balance of unpaid rent," says Buggy.
While landlords are within their right to expect rent payments, the reality is that these are challenging times for many tenants. Most legal experts, including Buggy, recommend landlords be realistic and work with tenants struggling to make payments. "Landlords should consider providing rent relief to those tenants most severely impacted by COVID-19. Maintaining positive tenant relationships will help landlords best adapt to the rapidly changing legal landscape," says Buggy.
However, these guidelines apply specifically to tenants impacted by the pandemic. Tenants already in default or with past-due rents won't be protected by recent policies. "If a tenant was in default prior to the COVID-19 pandemic, eviction moratoriums are unlikely to apply," says Buggy. "For defaults that have arisen since the pandemic, landlords should ask tenants for information to confirm that tenants are in fact going through a financial difficulty attributable to COVID-19."
Some landlords are looking at business interruption insurance to cope with loss of income, but unfortunately, this insurance likely won't cover this event. "Coverage under most types of business interruption insurance is not triggered unless there is actual physical damage to the insured property," says Buggy. "There are, however, types of non-standard coverages, which may be included in certain business interruption policies. When working with tenants to offer rent relief, landlords should be aware that such coverage may be jeopardized if landlords voluntarily offer rent relief to tenants suffering from COVID-19-related hardship."