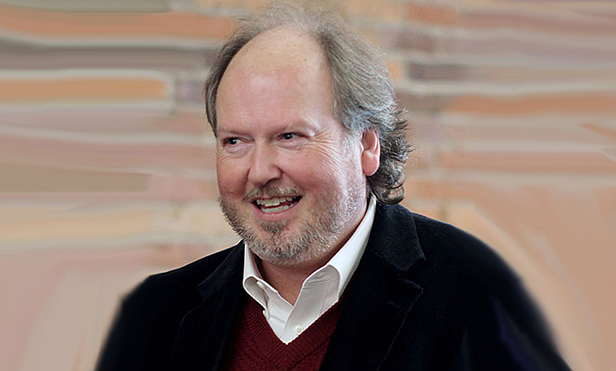 SEATTLE—Today is not the day for late fees or charging interest on rents deferred," says IREM secretary and treasurer, Barry Blanton, CPM. As the industry struggles to find its footing in the age of COVID-19, Blanton points to "empathy and compassion," as a best practice for property managers and owners. After all, "we're all in the same boat."
Blanton, a principal at Blanton Turner, a Seattle-based AMO , was an instrumental part of the team that created IREM's Pandemic Guide for Real Estate Managers, and he's been on the front lines, pitching in on the formulation of a response for the Institute and its members since the outbreak began.
He spoke with GlobeSt.com the day the massive $2.2-trillion stimulus bill made it to the President's desk, well before any of the more than 800 pages could be unpacked, including how and when funds would make it to the public. "What I've heard so far is that the bill will help in two areas," he says. "First, it will expand unemployment benefits for four more months and add $600 a week to the normal unemployment benefits. That will certainly help people pay their rent and get on with their lives.
"Second," he continues, "there's a 120-day eviction moratorium on residential properties." While a blanket moratorium remains problematic for property managers when coupled with the above financial support, it can help some occupants maintain their rental obligations, Blanton says.
The stimulus package comes in addition to a variety of local, county and state efforts designed to help tenants and residents shoulder the financial burdens they face. Blanton says it's incumbent upon property managers to point their occupants to these assistance packages.
But he advises managers not to set themselves up as experts, especially given the shifting nature of the crisis and the responses. Rather, "You want to be the conduit," he says. "If you have tenants or residents that need assistance and there are programs they can take advantage of, you want to get them that information as quickly as you can."
A Call for Reasoned Compassion
Of course, such guidance should come before a blanket grant of rent abatement or concessions, and this is where compassion has to be doled out with fairness and sensibility. "We need to avoid overreacting," he advises. "It's more important to get it right than to find a quick fix because there are still a lot of variables in terms of assistance and when things will start to recover."
Managers should have a framework in place for abatement requests that can be tailored to the specific situation since every resident or business is in a different financial place. Rent abatement, deferral or forgiveness requests should also be made in writing and with documentation that other forms of financial assistance have already been explored. "If they haven't investigated those programs, then our first response needs to be to point them to where they can find that assistance," he says.
Understanding the specific situation will also help managers direct their occupants to the proper sources of funding. Blanton says that many of the local IREM chapters can provide such lists. "It's prudent for all IREM members, chapters and landlords everywhere to research and understand what's out there."
Is Retenanting Really an Option?
A lack of reasoned compassion can also hurt the manager, so consider your options, Blanton says: "You don't need to make a promise of three months' rent deferral or forgiveness, because we don't know what the situation will look like in three months."
Knowing your options also extends to retenanting. "If your choice is to take a hard line, and you end up with vacant space, who's there to pick it up, and pick it up as early as someone in place who has had a good track record with you until now?" Blanton asks. "If you're applying a one-size-fits-all approach, you're not doing justice to the tenant, the resident or your client. It's incumbent upon all of us as managers to carefully weigh the choices we make."
The same sort of reasoned compassion needs to be applied to the blanket eviction moratorium. "IREM is concerned about non-financial evictions, those not impacted by the economic slowdown," says Blanton. "Evictions for property damage or behavioral issues should not be included in a moratorium caused by the financial impact of COVID-19. Again, these need to be treated case-by-case." As noted above, pairing evictions to emergency relief funding would be "a more fair and balanced approach." It would also minimize pushback from tenant advocacy groups, he adds.
One curious facet of the stimulus package is the potential disconnect between moratoriums and evictions. Property managers and landlords, like everyone else, have housing obligations of their own to deal with. The stimulus contains, "a mortgage forbearance clause for as long as 90 days, including extensions," says Blanton. "But the moratorium on evictions is 120 days. While a landlord waits for rent money, their mortgage payments can come due." That disconnect can be devastating, he says.
Grassroots Advocacy
No one at this point knows if the stimulus package goes far enough. Indeed, as Blanton points out, "in the midst of the pandemic, no one really knows what 'far enough' means. I'd say local assistance programs will provide relief sooner and are more targeted for those who need it now. They're also likely to act with more agility than the federal program can."
Speaking for himself, Blanton says that even with the stimulus in place, now is not the time to apply brakes on advocacy efforts. "We can't stop everything while we wait for the federal government to figure out how to implement the stimulus," he says. "We have to go with what we know. Do we stop? No. Do we have a different context than before? Yes. Nevertheless, there still needs to be a voice of reason when something that could be unreasonable presents itself. To that end, I don't think our members' advocacy efforts can stop because the in-place laws don't stop."
IREM is making its Pandemic Guide (in English and Chinese) available to everyone free of charge. Its COVID-19 resources page also includes free online courses, regular news and updates, and a Front Lines video series to help practitioners manage their businesses through the crisis. Visit irem.org for more information.