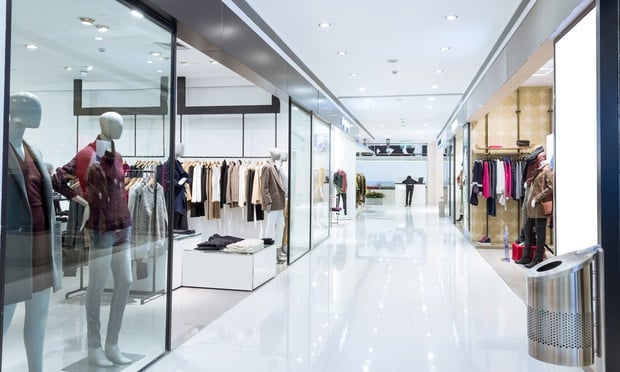 There is little doubt that the pain the coronavirus has inflicted on the global economy and, specifically, the US commercial real estate industry is real. The US economy has all but come to a halt as retail and restaurants close, people shelter at home and beleaguered companies lay off workers by the millions.
The advice experts have been giving landlords and tenants is to work together to come to an agreement about rent payments that suddenly have become impossible to make.
At least one landlord, though, is reporting that not all of its tenants are playing fair by these new rules.
Jeff Blau, CEO of The Related Cos., told the Financial Times that about three-quarters of the retailers in its Hudson Yards development in Manhattan withheld rent for April. Some of these stores were global brands that had the financial wherewithal to make the payments, he said, estimating that about half of the retailers that withheld were in a position to do so. The developer plans to go over their finances to see if they are in genuine distress, he said.
Kimco CEO Conor Flynn hinted at a similar dynamic in an interview with CNBC . He said the REIT is offering a rent deferral program to smaller tenants that cannot pay April rent, so long as they are applying to the government programs that are available to them. But he added that when he gets a phone call from a large, national retailer looking to "game the system," he will not hesitate to default them — or boot them from a lease. "At some point, I think [these retailers] are going to recognize this is damning to your brand," he told the news organization. "I think they run a real risk of alienating their customer base."
In another case, Pier 1 Imports asked its bankruptcy judge to let it skip rent payments due to the coronavirus citing a ruling from another bankruptcy judge that granted a similar request to Modell's—a request that was approved, according to Bloomberg. This is significant because even in bankruptcy tenants are expected to pay rent, Bloomberg reported.
Perhaps the most notable example is Adidas, which announced that it would halt rent payments for its global retail locations that had to shutter due to COVID-19 lockdowns. The retailer is financially sound, though, and after much blowback it backtracked and paid its April rent.
On the bright side, Bloomberg has also reported that although the financially troubled J.C. Penney has closed its 850 stores across the country, one landlord for several of its locations says it has been paid for April without being asked to make any concessions.