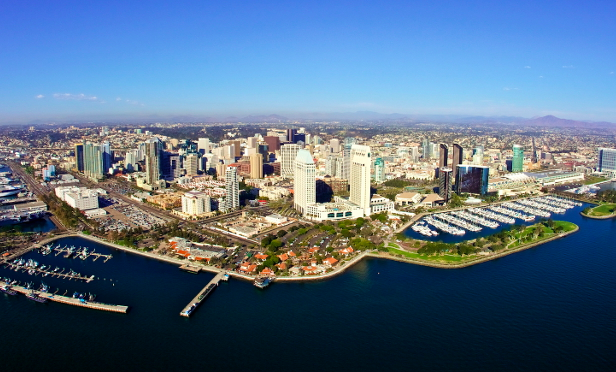 Student housing isn't stealing headlines, but with school closures, the asset class has certainly been rocked by the coronavirus pandemic. However, any negative impacts will likely be short lived, according to student housing investor Fred Pierce, who remains bullish on the asset class. In fact, he believes that student housing could see occupancies increase the fall in the event of a recession.
"Most experts seem to feel that control of the pandemic will be secured not later than late-summer, which would mean that America's universities would be back in session for the fall," Pierce, president and CEO of Pierce Education Properties, tells GlobeSt.com. "Should that prognosis come to fruition, then student housing would continue its high occupancy in the fall. In fact, the end economic result of the coronavirus is likely to cause a recession, which should drive increasing university enrollments, as many in the graduation class of 2020 will have difficulty finding jobs and will rather enroll in graduate school."
As a result, Pierce is continuing to analyze deals and is prepared to buy—in the fall. He is taking a temporary pause through the uncertainty. "We continue to be bullish on student housing and are continuing to pursue new acquisitions with an expectation, however, that new closings will not occur until the fall," he says. "We actually expect investment interest in student housing to spike once the virus is contained, with the sector having proven to perform more resiliently than other asset classes during this pandemic."
In the near-term, however, the pandemic is certainly causing disruption. Most investors are also pausing in the short-term. "The conversion of America's universities temporarily to 100% on-line courses, together with the closing of campus residence halls, has created a "wait and see" attitude from would-be equity investors and debt providers in student housing. We believe that pretty much all investment sales in student housing will halt until the outlook for the fall becomes more clear, including whether or not colleges and universities will be back in session with on-campus courses," says Pierce.
While student housing is positioned to perform well in the fall, ultimately, it all depends on how quickly everyone gets back to school. "The impacts for academic year 2020-21 occupancy will be affected by the timing of the leveling of the slope of coronavirus cases and the resultant opening back up of our communities, including our universities," adds Pierce.