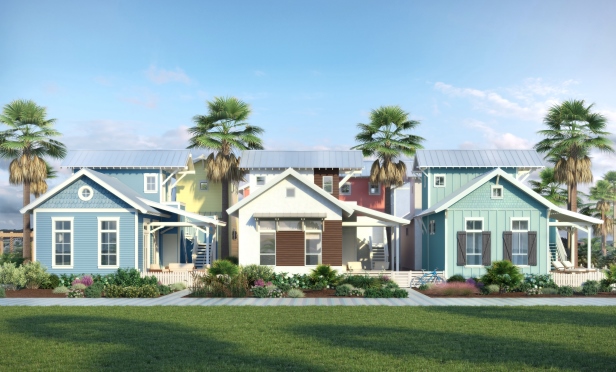 PORT ARANSAS, TX—A recent article in the Washington Post said the great migration of 2020 gives those with second homes a way to escape COVID-19. These fortunate Americans are heading to second homes in low-density towns to distance from the spread of the virus in more densely populated cities.
Set along 18 miles of beachfront on Mustang Island, the Texas Gulf Coast beach town of Port Aransas, or Port A is it's called by locals, is that type of retreat for many. It is within driving distance of cities such as Austin, San Antonio, Houston, Dallas and Corpus Christi.
Port A offers vacation homes with indoor and outdoor spaces where families can take in the sparsely populated beachfront offering easy social distancing. Besides its second homes, Port A offers fishing, boating, birdwatching and other activities.
Port A's deep sea fishing is due to its proximity to deep water on the edge of the continental shelf, while also offering outstanding bay fishing in the waters surrounding Mustang Island. Home to hundreds of permanent and migrating birds, Mustang Island features six sites along the Great Texas Coastal Birding Trail. Home owners can also swim, surf, hike, bike and kayak at Mustang Island State Park or take in views of the island's massive wetlands at the Port Aransas Wetland Park.
After the COVID crisis passes, Jeff Lamkin, CEO of Sea Oats Group and owner/developer of Cinnamon Shore, a 1,000-acre beachfront community, plans to add Cinnamon Shore South, a $1.3 billion 300-acre expansion that will more than quadruple the existing community.
"I believe we will see a migration to lower density areas for both primary and secondary living," Lamkin tells GlobeSt.com. "Port A, which has pretty low density, low height levels and is really just a small town on a beautiful beach in Texas, will see unprecedented demand as Texans choose to stay closer to home and choose this lower density destination over many of the previously favored higher density destinations. The large spaces in these communities including big kitchens to prepare meals will be especially important with restaurants being closed. Port A has a lot of home choices offering good space to spend time social distancing. While short-term rentals are currently closed, Port A still has homes for sale which could be a great place to spend the summer."
Nearby Sunflower Beach Resort & Residences is located among 50 acres of protected dune preserves with beach homes and 21 single-level poolside condos. It has nearly completed the first phase of 25 one- and two-bedroom beach cabins at The Camp.
"Generations of Texas families have enjoyed splitting time between homes on Mustang Island and one of the big cities just a few hours north. In some cases, it would be hard to say which place they consider home," Keith McMullin, president of Port Aransas Realty, representative from Sunflower Beach Resort & Residences and former Port Aransas mayor, tells GlobeSt.com. "It usually starts as 'a place at the beach for weekend getaways' and then that grows to very long weekends. Before you know it, they spend as much time as possible on the coast and only head inland when absolutely necessary. I've watched this same progression play out time and time again. They might really like Houston or Austin or San Antonio, but they love and are passionate about Port Aransas. There's just something about the wide-open space of a barrier island and the pace of life that is in stark contrast to urban living."
As people seek more space, social distancing, fresh air, and a less stressful and more relaxed lifestyle, these types of second home communities and surrounding environments are becoming more desirable. In the time of COVID, this choice is taking precedence over bigger cities with closer living quarters, says Mallory Harnden, associate director of operations of the BrandonMiller Group, the marketing and consulting group for Sunflower Beach.
"We've seen our owners and families taking advantage of their second homes," Harnden tells GlobeSt.com. "Sunflower Beach owners have the entire resort to themselves right now and they seem to be really comfortable here on the island and in a less urban, high density environment. There's lots of breathing room on the island, especially with the beach. Cars and golf carts are temporarily prohibited. Our owners are walking, exercising and playing on the beach with their families and really enjoying this open space. You feel removed and on vacation here, which is a stark comparison to everything else that is going on the world right now."
There is a preference for buying brand new vacation homes for a more sanitized environment, Harnden says. As a result, Port A buyers are looking at new construction resort communities with turnkey vacation homes.