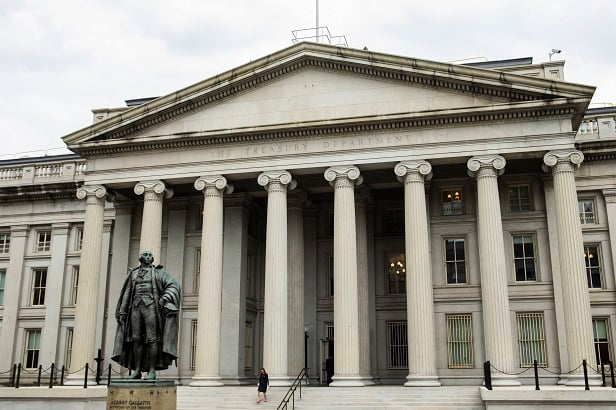 Real estate transactions have always been a challenge to complete, even under normal circumstances. When the time deadlines of a 1031 exchange are added into the mix it is especially important that everything runs smoothly. The number of net lease properties on the market at any given moment, as well as their relative ease of acquisition, have long made them an attractive option for investors in a 1031 exchange. Certainty and ease of closure are key benefits which may give net lease properties even more appeal in this new environment.
The pandemic caused by the Covid-19 virus has created some unique issues for those who are trying to close real estate transactions, especially those trying to buy replacement properties to complete their 1031 exchange transaction. There are multiple challenges to purchasing real estate under the current conditions, including restrictions against visiting properties to conduct due diligence, lender issues, as well as general concerns for the financial viability of the tenants.
Given the "pre-packaged" nature of most net lease property transactions they may very well wind up being the safety net many exchangers rely on during these uncertain times.
"When the economic outlook is uncertain there is a flight to quality assets," says Glen Kunofsky, executive managing director of investments at Marcus & Millichap Real Estate Investment Services. "Net lease drug stores, dollar stores and automotive services are some of the most sought-after properties in the current market. For the majority of the net lease properties listed we obtain all the due diligence items in advance so that they are immediately available for purchase, unlike other property types."
An important question for those already involved in a 1031 exchange is "will there be an extension of the 45-day identification period and 180-day period in which to complete their exchange?" The frustrating answer is that despite the legal criteria for an extension having been met, the IRS and Treasury Department have not taken the last necessary step of issuing a notice of extension. While a rumored extension seems likely, investors should take a conservative approach and proceed as if no extension will be granted, with the understanding that they may get lucky.
Additionally, there are no details as to the number of additional days that could be added to the 45-day identification period, or the 180-day period in which to close, but historically the Treasury Department has provided an addition of 120-days for each period. It also remains to be seen if the IRS will permit the reopening of the identification period for those taxpayers who are already past their 45 days. Typically, this is only allowed when an identified replacement property is damaged, or otherwise affected, by a natural disaster. Could an argument be made that quarantine mandates have directly "affected" replacement properties, which would allow for the reopening of identifications? It remains to be seen.
The most compelling reason for an extension is the unprecedented voluntary and mandatory quarantine orders in place by various states and cities, which is making it challenging to purchase replacement properties. According to Chris Marks, senior vice president of capital markets with Marcus & Millichap Capital Corp., "90% of banks are still closing and originating loans, but there are challenges to obtaining some of the ancillary services, such as surveys and environmental inspections. For example, in certain areas of the country surveyors are not considered 'essential personnel' and are not allowed to visit properties."
Technology has helped to ease the burden caused by office closures by allowing buyers and sellers to transact remotely. Investors, brokers, attorneys, qualified intermediaries, lenders, and title companies are all using audio and video conferencing, emails, file-sharing services, and other internet-based technology, to continue closing transactions.
"This pandemic has clearly created a number of challenges for the title insurance industry. In order to continue to perform for our clients, while prioritizing the safety of our workforce, it's critical to have invested in technology," said Brian Cooper, co-CEO of Kensington Vanguard National Land Services, LLC, a provider of title insurance and closing services nationwide. "This investment of time and resources over the years enabled the firm to swiftly implement our business continuity plan, allow staff to work remotely while maintaining the same level of productivity, perform virtual closings and Remote Online Notarizations, when available."
Clients will only transact when they feel confident that they have all the pieces to their transaction in place. Long-term relationships between service providers and their clients have become even more important given the current uncertainty. Getting the attention of lender and title insurance underwriters, to resolve issues unique to a pandemic, are key to getting transactions closed.
Although there is a decent chance an extension will be issued the most conservative approach is for taxpayers to proceed as if no extension will be provided. If an extension is granted, and if the IRS allows exchangers to "reopen" their identifications even if they are past the 45-day period, you might see more of a focus on net lease replacement properties as there is more certainty of closure in these uncertain times.
Even if extensions are approved, there are still challenging times ahead. "Because most net leases indemnify the landlords for things like environmental liabilities and maintenance obligations you can buy one of these properties in this environment and the risks are mitigated by the lease and tenant's credit," Kunofsky added. "Net lease properties also provide a much simpler underwriting picture to lenders as compared to more traditional real estate and may continue to gain favor with exchangers dealing with tax deadlines." Factors which make certain net lease properties easier to underwrite are corporate guaranties, desirable real estate locations, easy access to unit economic information, and lease terms which provide certainty to lenders.
Marcus & Millichap's Marks has been able to leverage his years of working with many different lenders to help make sure his clients get the loans they need. "We have seen both buyers and lenders modify terms on purchase and sale agreements and loan documents respectively. Banks and life insurance companies are still well capitalized and able to lend, but we have observed them quickly tighten, shift lending programs, and adjust their appetite for certain property and product types," he said. "Certain types of net lease properties are among the easiest to finance at the moment."
Although the real estate market is trying to maintain its momentum, the lower interest rates have caused a refinancing boom, which means that many title companies are working overtime to keep up with that demand. "Due to our strong team of underwriting counsel and deep relationships with insurers, we've been working through a variety of issues to creatively navigate around County Clerk limitations ensuring our clients are able to close their transactions," added Cooper. In most of the United States, where escrow closings are the norm, the quarantine orders are having less of an effect on closings. However, in the Northeast, where many closings still happen in person, lawyers, title companies and lenders are having to shift to escrow type closings.
Despite the challenges brought on by Covid-19 real estate investors can take comfort from the unprecedented steps the government has taken to ease the financial strain on both businesses and private citizens. Historically low interest rates, stimulus checks, and SBA loan programs are providing parties with the financial reasons they need to transact. These financial reasons, coupled with technology enabling real estate professionals to transact, as well as the ease of underwriting net lease transactions, will mean that many 1031 exchange transactions will go forward despite the challenges.
Todd R. Pajonas, Esq. is president of Legal 1031 Exchange Services, LLC, a national qualified intermediary for 1031 exchanges. He can be contacted at [email protected]