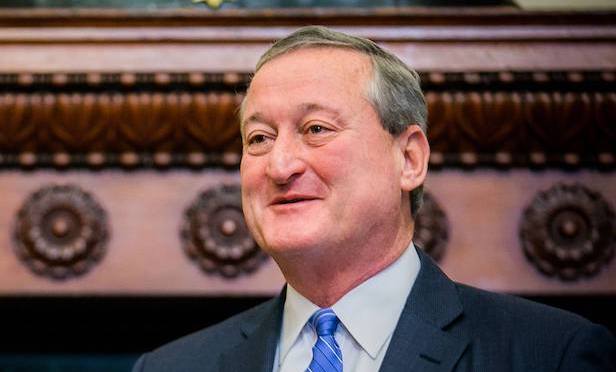 PHILADELPHIA—Philadelphia Mayor Jim Kenney reports that his administration will be submitting a revised budget and five-year plan in the coming weeks that will take into account the negative impacts of the Novel Coronavirus on city revenues.
"I can tell you that we anticipate that the city will face a substantial increase in expenditure and significant decrease in tax revenue because of the larger economic impact of COVID-19," Mayor Kenney said. "While it is too early to quantify that impact, it is likely to be hundreds of millions of dollars. That means we'll have to make difficult decisions on city spending, the likes of which have never before been needed."
The mayor said on Tuesday the revised budget will be submitted by May 1, 2020 and noted that the any reductions in city services will be painful.
"We will work extremely hard to minimize those impacts, and to focus on delivering needed services, especially those on which the most vulnerable Philadelphians rely. You have my word. But we must deal with the reality that this virus has thrust upon us, and that is going to mean all of us making sacrifices in the months ahead," he added.
On Tuesday, the Philadelphia Department of Public Health announced 544 additional presumptive confirmed cases of COVID-19 novel coronavirus in Philadelphia, bringing the number of confirmed cases to 4,272.
The Health Department confirmed 20 additional fatalities in Philadelphia, which increased the number of residents who have succumbed to the virus in Philadelphia to 65. Twenty-six of the 65 deaths are in long-term care facility residents. Forty-three of the 65 deaths (66%) were people over the age 70.
The Department of Public Health reports 554 patients with COVID-19 are currently being treated in Philadelphia hospitals, with a total of 956 people hospitalized in the region (including Philadelphia).
The Department of Public Health again noted clusters of positive cases in congregate settings, including nursing homes, behavioral health facilities and the Department of Prisons. Four additional inmates have tested positive, bringing the total to 58.