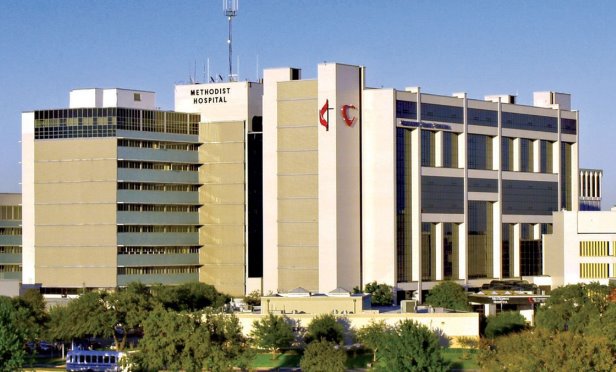 SAN ANTONIO, TX—Companies are finding ways to contribute in this turbulent time and LYND, a firm that manages US multifamily communities, is no exception. LYND is teaming up with its 20,000-plus residents to support healthcare workers on the front lines fighting the COVID-19/novel coronavirus pandemic.
LYND has created a program called Lynding a Hand, whereby it will donate $5 from every rent payment it receives to local hospitals in each of the metropolitan areas in which it operates. With 20,000 units under management in 17 cities, the company estimates it can raise tens of thousands of dollars for the cause.
"If we are going to get through this crisis, we are going to have to do it together with everyone doing their part to help," said A. David Lynd, LYND CEO. "As a business owner, I feel like it is our patriotic duty to keep as many people employed as possible, and for those who still have jobs, to pay their bills as they are able. Together with our residents who continue making their monthly rent payments, we are going to help front-line heroes who are putting their lives at risk to save others and working around the clock to get this terrible virus under control."
LYND currently manages properties in Atlanta; New Orleans and Lafayette, LA; Jacksonville, FL; Norfolk, Virginia Beach and Roanoke, VA; Chicago; Kansas City, MO; Vernon, OK; Las Vegas; Fargo, ND; Little Rock, and San Antonio, Austin, Houston and Dallas-Fort Worth. Its three largest markets are New Orleans and Houston with approximately 2,900 units, and San Antonio with 2,100 units.
In San Antonio, LYND plans to donate to the HCA Hope Fund which supports employees of HCA hospitals in the region including Methodist Healthcare hospitals. The LYND donations will be used to assist the medical workers and support staff who are directly dealing with hardships caused by the crisis.
"I want to thank LYND for taking the lead and looking out for those healthcare workers who are impacted by this pandemic," said Marc Strode, CEO of Methodist Hospital|Stone Oak in San Antonio. "The leadership and employees truly understand the urgent challenges our healthcare system is facing and the importance of coming together as a community to win this war."
LYND is also supporting other organizations that are assisting people affected by COVID-19 along with first responders.
"We will be doing the Lynding a Hand program for the next three months and evaluate after that whether to continue," Lynd tells GlobeSt.com. "We are including rents at all of our properties in the 17 different cities in which we operate. To date, we have partnered with the HCA Hope Fund in San Antonio, but are working to firm up other healthcare relationships in our various markets."
LYND is also working on plans to ease the financial burden of its residents, teammates and local businesses. Announcements on specific plans are forthcoming.
"This virus has attacked our way of life and if we don't mobilize now and each do our own part to fight the enemy, we face a very uncertain future in this country. Life for everyone will be much harder in the months and years to come," Lynd says. "Everyone is going to look back on this moment in history and ask themselves, 'What did I do to make a difference during the coronavirus pandemic?' At LYND, we are going to set an example for other businesses that you must step up and do whatever you are capable of to help beat this thing."
Finally, LYND is helping the American Red Cross continue to deliver its lifesaving mission due to this public health emergency. The Red Cross is working hard to ensure it can maintain a sufficient supply of blood to help patients in need and prevent any shortages, and provide critical relief services to people affected by disasters.
The unemployment rate jumped to 4.4% in March, the largest one-month increase in 45 years, illustrating the sudden nature of the current economic crisis. As expected, service-providing sectors made up the vast majority of job losses this month, as social distancing measures aimed at avoiding infection have severely curtailed demand and kept people at home. Indeed, the leisure and hospitality sector had an employment decline of 459,000, with food and beverage establishments falling 417,000. Nearly every major sector had a decline to employment last month, according to the Department of Labor.