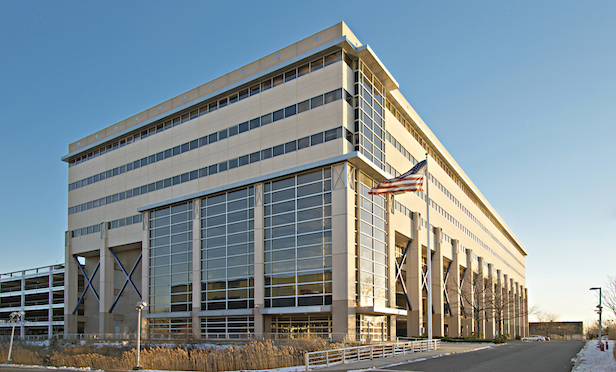 NORTH BERGEN, NJ—Imperial Dade, a janitorial and cleaning supplies distribution firm that is currently engaged in providing key services in response to the Coronavirus, has signed a long-term lease deal totaling 28,756 square feet at the West Side Center office complex here.
The transaction, announced by brokerage firm Cushman & Wakefield, involves space on the seventh floor of the 300,000-square-foot office building at 5901 West Side Ave.
The new space will house Imperial Dade's executive team as well as office operations, including finance, human resources and customer service. The firm's current Jersey City facility will serve as its largest distribution center.
Cushman & Wakefield executive managing director Curtis Foster and director Jerry Shifrin of the brokerage firm's East Rutherford, NJ office are handling the assignment for the commercial real estate firm, which is the exclusive leasing agent for the property.
"Imperial Dade is a rapidly expanding company that has reached capacity in their current space," Foster says "Getting a deal done quickly and easily with the landlord, Real Capital Solutions, and securing temporary space in the building while the firm builds out a permanent office, has provided them with the ability to remain operational and functional to keep pace with ever-changing demand."
Imperial Dade is at the forefront of the national response to the COVID-19 virus. A leading distributor of janitorial and cleaning supplies and equipment in the United States, Puerto Rico and the Caribbean, the firm's customers include hospitals, school districts and nursing homes.
"Maintaining the supply chain is critical," adds Imperial Dade's chief information officer Zach Plevritis. "When our factories in China shut down due to the COVID-19 outbreak, it resulted in significant shortages. Those factories are shipping now and we've ordered dozens of containers of gloves and masks and hospital supplies. We're working to fill back orders while prioritizing critical care services to make sure they have what they need."
The West Side Center building is located in an Urban Enterprise Zone near retail, restaurants, entertainment and lodging. It is situated 2.4 miles from the New Jersey Turnpike and Route 3, six miles from Manhattan and 13 miles from Newark Liberty International Airport.